Is your dog a water dog? Everyone loves a cool dip on a hot day, and that includes your dog. Swimming is a great way to exercise your dog, and a good floating dog toy can make every swim into a fun and exciting game.
Some dogs just love water. They head straight to the lake at the dog park, fearlessly dive into the pool at every opportunity, and even roll in every muddy puddle they pass. If this sounds like your dog, then these floating dog toys are a must-have summer accessory.
Sure, your dog has a bin full of fun outdoor toys, but you need a durable, floating dog toy if you plan to spend your summers at the lake or in the pool.
What to Look for in a Good Floating Dog Toy
Too many toys are lost at sea (or lake, in this case), after being launched into the water and then promptly sinking like a rock. Too many tennis balls are discarded because you just can't get that nasty pond smell out of them. Stop sacrificing your dog's best summer toys.
A good floating dog toy does more than just float. The right floating dog toy will suit your dogs activities and play style. Let's take a look at some things you should consider when choosing the right floating dog toy for your dog:
Aerodynamic
Combining two fun activities, fetch and swimming, requires a toy that not only floats but can get some decent distance when you launch it. Look for toys that are lightweight and are a good shape for throwing.
The farther it goes, the better the work out will be for your pup. Just make sure that you are not overworking your dog. They can easily tire in the water, so don't let him get so far out that you can't get to him quickly if he's shows signs of tiring or distress.
Tough
A durably made dog toy will stand up to all types of water play and sports. Look for toys that use tough materials, like plastic, nylon, or rubber.
Lots of fabric toys will start to fray and will be easily punctured by your dog's teeth. They can also hold odours and bacteria. An easier to clean material will be less nasty and will not have to be replaced as often.
Visible
Your dog needs to be able to see the toys to be able to fetch it. Dogs aren't colour blind, but there are some colours that they see better than others. This is because they have dichromatic vision, meaning they can see the blue and yellow spectrums.
Try to look for toys that are blue or yellow or ones that will be viewed by your dog's colour spectrum, like green, purple or orange. This allows your dog to keep his eye on the balls when you throw it and follow it into the water.
Buoyancy
This is an obvious one, but, of course, the toy needs to float. Make sure you stick to toys that are designed to float, like the ones on our list, not just ones that happen to float.
Lots of fabric and squeaky toys will float temporarily. Once they start taking on water, the toys will start to sink. By the time your dog reaches the toy, it may be gone.
7 Best Floating Dog Toys
Now that you know what to look for, let's check out some cool floating dog toys that meet that criteria:
1. Chuckit! Ultra Balls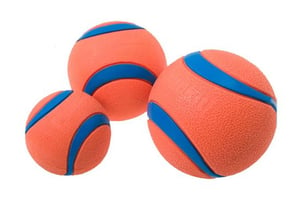 An upgrade on the traditional tennis ball, Chuckit! Ultra Balls are made from natural rubber, making them more durable and extra bouncy. These bright orange and blue balls are lightweight and easy to launch, especially with the Chuckit! Launcher.
Ultra Balls float and are easy to sanitize after a day at the beach. Pick from 3 sizes to best suit your dog's size and mouth shape, or check out the many other Chuckit floating toys, like the Breathe Right Football.
2. Kurgo Skipping Stones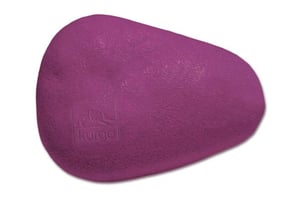 These unique floating stones are fun for you and your dog. The randomly shaped rubber stones are designed for skipping across the water for an even more challenging game of water fetch.
Kurgo Skipping Stones use colours that are highly visible to dogs, like green, purple, and orange, so your dog can follow the stones as they dance across the water's surface. The flat shape makes them easy to grab for all sizes and breeds, and easy to throw, too.
3. Jolly Pet Bounce N' Play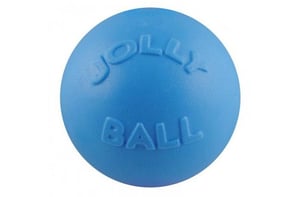 Not every dog has access to large bodies of water. If your dog is perfectly content in his very own backyard doggie pool, then you're going to need a toy designed for a different type of game. The Jolly Pet Bounce N' Play is available in two sizes, colours, and scent to encourage playtime for dogs of all ages and sizes.
The Jolly Pet Bounce N' Play Ball is designed to be pawed, nudge, and pushed around the pool. Its durable material can't be punctured but won't deflate. This is ideal for group play with multiple pets and kids.
4. Ruffwear Floating Toys

We love Ruffwear so much that we couldn't pick just one, so all three of Ruffwear's floating dog toys made our list. Choose from the Lunker, the Hydro Plane, or the Hover Craft to suit your dog's size and play style.
Made from durable fabrics (like nylon, polyester and kodra), Ruffwear toys are the best option for dogs who typically prefer a plushier texture. The Hydro Plane and Hover Craft are frisbee designs, ideal for long-distance fetch, while the lunker can be used in pools and for shorter distances.
5. Playology Squeaky Chew Ball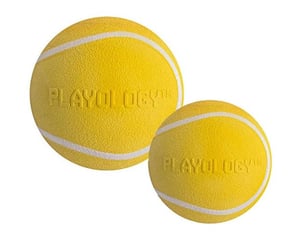 Playology's unique scent infusion system makes a regular ball more exciting. Choose from scents like peanut butter, chicken, and beef to encourage your dog to hunt down this toy.
Dogs have 80% fewer taste buds, but their noses are 10,000 times more powerful. These delicious-smelling toys are great for keeping your dog engaged, whether he's on land or not. In addition to being a great floating toss toy for dogs, it's also durable enough to stand up to moderate to tough chewers.
6. JW Pets Mega Egg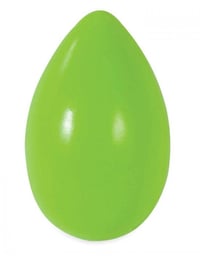 Another dog-friendly pool toy is the JW Pets Mega Egg. This durable, hard, plastic egg is perfect for dogs that tend to wreck their toys too easily. If they can't get their mouth around it, they can't bite it.
Because your dog can't use his powerful jaw to crush this toy, it's designed to be chased, pawed, and kicked. This floating egg will bob around the pool, giving your dog a workout as he chases and bumps the balls.
7. West Paw Dash Dog Frisbee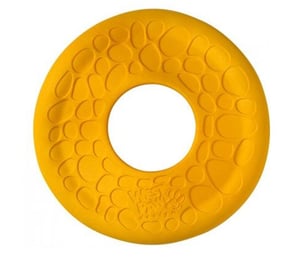 This lightweight, durable frisbee is meant to get some serious distance for dogs that are swimming experts. It can fly up to 85 ft, so wind up and let it rip. Its thin design makes it aerodynamic and easy to grab.
The West Paw Dash Dog Frisbee is available in 3 colours and ranks a 3 out of 5 on West Paws durability scale. This frisbee is also made from 100% recyclable material, so this is one dog toy you can feel good about.
Water Safety for Dogs
Even the best swimmers have limitations. Make sure you are keeping a close eye on your dog when he's in the water.
Dog life jackets are especially important if your dog is swimming in larger bodies of water with a current or undertows. Swimming is a very taxing exercise, and it's possible that your dog will get too tired to make it back to shore.
Life jackets can keep your dog above water, giving you time to play lifeguard and taking some of the work out of your dog trying to tread water.
Make sure you don't push your dog too hard. If your dog loves swimming or fetch, then he may not think to stop and take a break when he's feeling tired. Encourage frequent breaks (on land, of course), to reduce the risk of your dog hurting himself or worse, drowning.
Is your dog a water dog? What's your dog's favourite floating toy? Let us know in the comments below.
---
Posted by Krystn Janisse

Krystn is a passionate pet nutrition enthusiast. She has worked in the pet industry for over a decade and loves to share her passion for animal welfare with others. She loves all animals but is currently channelling some crazy cat lady vibes with her five lovable, but rebellious cats.
---