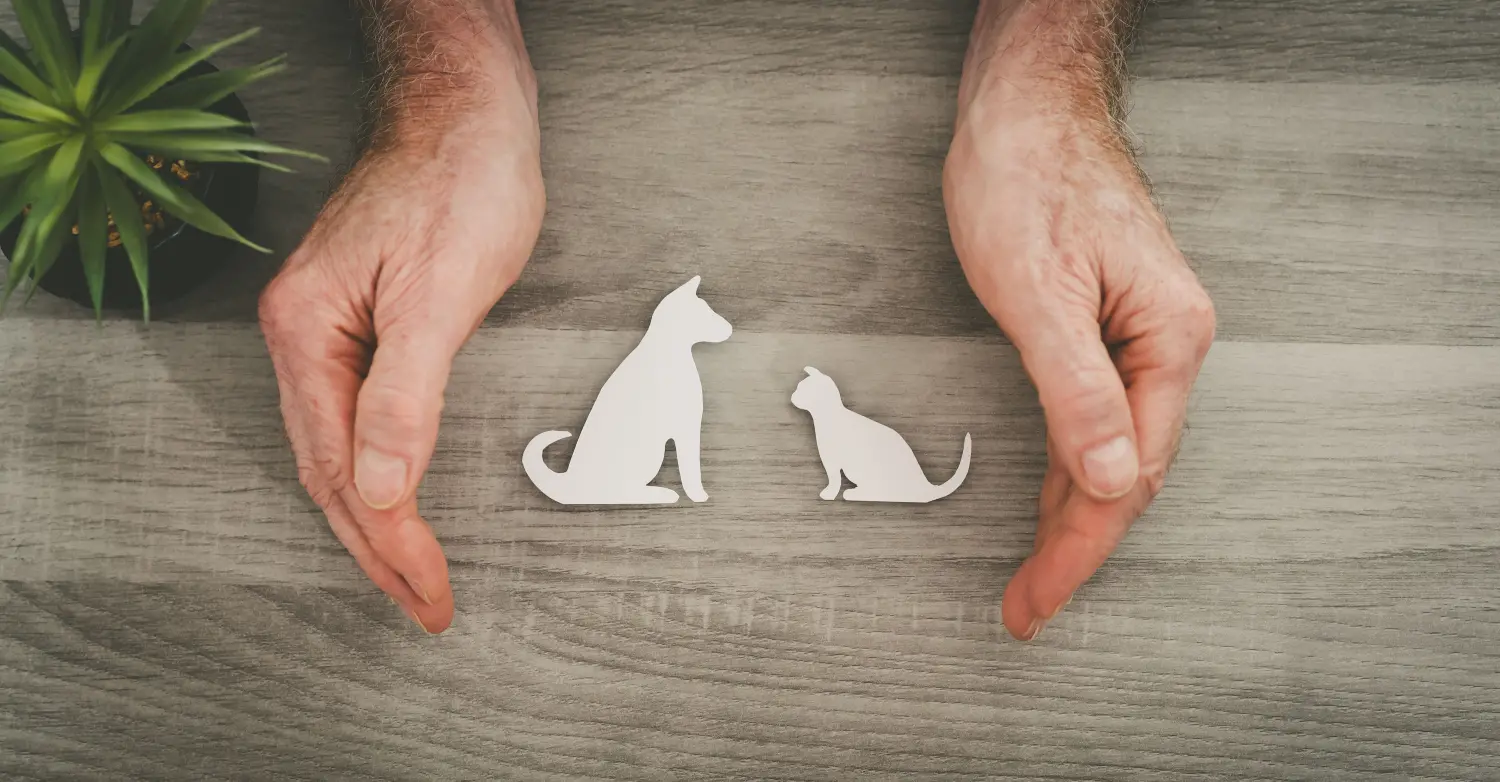 Unexpected and emergency vet bills can be crippling. Learn about the most affordable and best pet insurance in Canada for your cat or dog and why you need insurance for your pet.
The price of veterinary care has increased substantially in the last few years, making it difficult for pet owners to afford costly treatments, emergency care, surgery, or prescription medications.
If you do not have the funds to pay for veterinary care, then you might face hard choices like foregoing potentially life-saving treatment or surgery. However, you do have options, like pet insurance, to assist with the bill.
What is Pet Insurance?
You can never predict when illness or injury could affect your pet, but by choosing the best pet insurance, you can help to ensure that they can always get the help and medical care they need. Pet insurance is health insurance for your pet and can help significantly reduce the cost of emergency vet care.
The best Canadian pet insurance plans help cover necessary pet veterinary care. However, not all dog pet insurance Canada plans are created equal. With some plans, you will pay thousands in costly premiums without getting much coverage.
In this article, we will explore which is the best pet insurance to help you save money on veterinary care while ensuring your furry friend receives premium medical services when needed.
Pet Insurance Must-Haves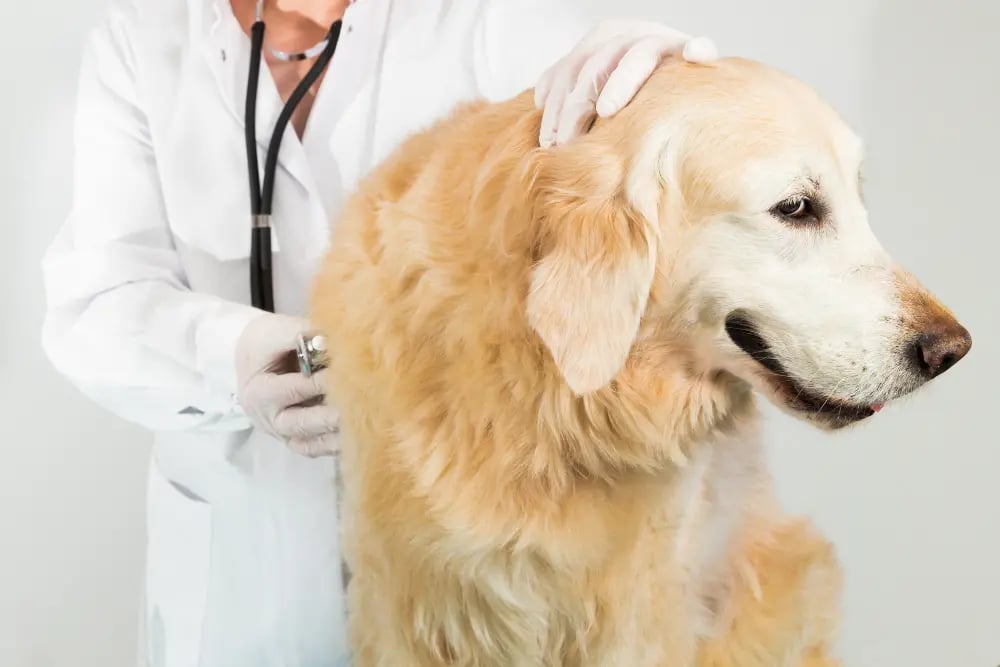 There are many different pet insurance plans to choose from in Canada, but there are some fundamental benefits that every good pet insurance company will offer. The best pet insurance should offer the following benefits:
Pick Your Own Veterinarian
Your pet insurance policy should work with any licenced veterinarian, meaning you don't have to change vets to get pet health insurance. You'll simply contact the pet insurance company with the bill, and they will reimburse you for qualified expenses.
No Discrimination
If you have an older pet, you can still purchase top-tier pet insurance policies. The best pet insurance does not discriminate against elderly pets or breeds with known hereditary problems.
You can insure your pet the minute you adopt or purchase the pup or buy a pet health insurance plan for your elderly animal.
Assists With Pet Care Budgeting
Pick a plan that fits your budget. Many pet insurance plans offer flexibility by allowing you to choose how and when you pay your premiums and even allow you to select your deductible and co-pay.
Extras & Perks
Many of the best pet insurance policies go above and beyond traditional illness and accident coverage. Services like acupuncture, chiropractic, dental, prescription, and even cremation services could be covered to help you spend less on vet bills.
Enjoy the Peace of Mind
With pet insurance, you never have to worry about your canine buddy not receiving needed, often lifesaving care. Many policies will reimburse you for up to 90% of vet costs after the deductible has been settled.
Avoid Spending Your Savings
Your pet is a member of your family, and you will probably do anything to ensure the animal's health, even tap into your savings account. With pet insurance, you avoid spending your nest egg.
What Isn't Covered by Pet Insurance?
Transparency is important when selecting pet insurance. That's why we think you should have all the facts before making a decision. Knowing what you will get out of your pet insurance policy is just as important as knowing what you won't.
No matter how good the policy you choose is, you need to know what you are responsible for financially so that you don't get caught off guard.
Firstly, it's important to know what won't be covered by your pet's insurance plan.
Routine examinations, vaccines
Pre-existing conditions
Reproductive issues, spay/neuter or pregnancy
Elective procedures, like tail docking and declawing
These procedures are not covered by insurance and will need to be paid completely out of pocket. There are some plans that offer wellness packages for an additional cost that may give you a yearly budget to pay for things like annual checkups, vaccines, and other preventative care.
Pet Insurance Deductibles
Another thing to keep in mind is your deductible and co-pay. Every plan will come with a deductible. This is a nominal value that you must surpass in a year before your insurance will kick in. In most cases, deductibles can range from $200-$500, depending on your plan, but some providers will allow you to customize your deductible to suit your plan and budget.
Once one or more qualifying vet bills pass the deductible limit, then your insurance will begin to apply. Keep in mind that most deductibles are yearly, meaning that once you've reached the deductible for the year, you will not have to pay that deductible on other qualifying claims that year.
Pet Insurance Co-Pay
Next, you need to understand your co-pay. The co-pay is the amount of the bill that you are responsible for paying after you've passed your deductible.
Here's an example:

Let's say your plan covers 80%, and you have a deductible of $250.

If you get a qualifying vet bill of $1200, you will be responsible for paying the deductible of $250, and then 20% of the remainder, which is $190. This means that your insurance will pay the other $760.
Top 10 Canadian Pet Insurance Plans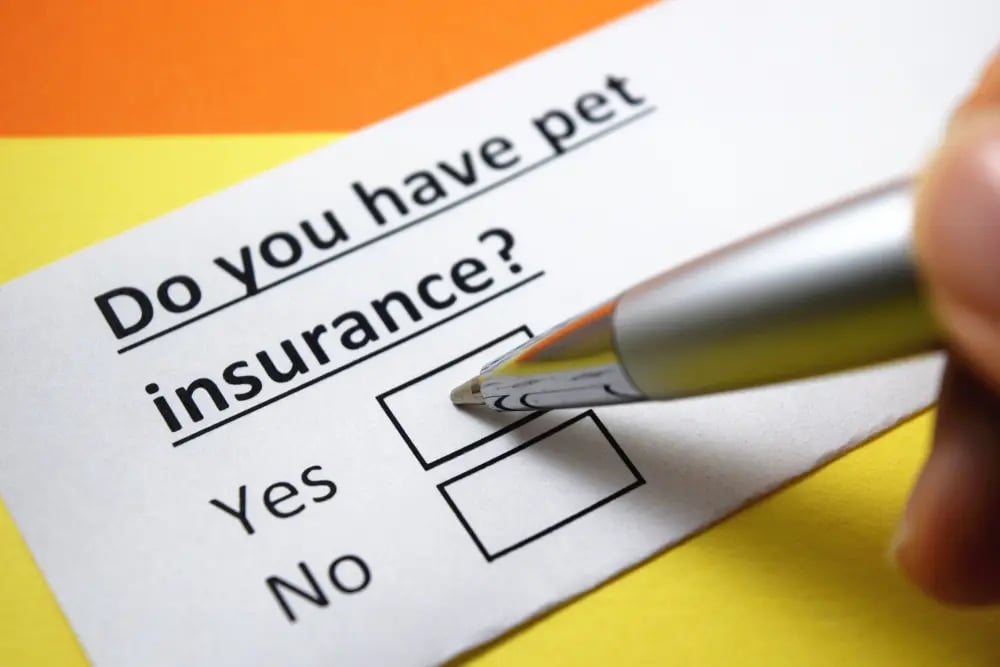 Below we will explore the top 10 Canadian pet insurance plans that can help you cover unexpected veterinary expenses and ensure that your pet receives regular medical care, such as yearly health checks.
1. Fetch by Dodo

If you are seeking comprehensive pet insurance for dogs and cats, then look no further than Fetch by Dodo. The Fetch pet insurance plan covers exams, dental, injuries, and even breed-specific hereditary conditions.
Fetch pet insurance offers one simple plan that covers the following:
Illness treatment
Injuries treatment
Sick-visit exam fees
Breed-specific hereditary issues
Dental and oral
Alternative & holistic care
Hospitalizations
Emergency vet visits
Specialists
Physical therapy
Boarding fees
Diagnostic tests
Physical therapy
Behavioural therapy
Supplements
If you are wondering how much is dog insurance, then you'll need to fill out the online form to receive a direct quote for Fetch.
2. Pets Plus Us

Pets Plus Us offers pet insurance for dogs and cats. Pick between Accidental or Accidental & Illness plans.
Accidental & Illness Pet Insurance by Pets Plus Us
Pets Plus Us offers a comprehensive Accident & Illness plan that covers both accidents and illnesses with coverage of $7,500 or $15,000 annually.
The plan offers flexible coverage. You decide whether you want 70%, 80%, or 90% of the veterinary bill paid, so you pay either 10%, 20%, or 30% of the bill plus your monthly pet insurance premium. There is an age-based deductible that must be satisfied if you make a claim for the year (deductibles range from $100 to $500 per year).
The pet insurance plan covers the following:
Illness
Surgery
Injuries and accidents
Diagnostics
Prescription medications
Hospitalization
Hereditary conditions
Alternative therapies
Behavioural therapy
Accidental Pet Insurance by Pets Plus Us
Accidents often prove financially devastating for pet owners. However, with accident coverage, you'll enjoy $5,000 per year of coverage with 80% reimbursement of all veterinary fees. You'll only pay 20% of the balance plus your monthly premium. The annual deductible is only $100.
Accidents coverage includes:
Surgery
Anesthesia
Exams
Consultations
Surgery
Emergency care
Specialists
If you're wondering how much does it cost to insure a dog or cat, then you'll have to fill out the free quote online form, which will ask you the breed of your dog, age, and zip code to customize a quote to fit your pet.
3. Petsecure
If you are seeking out pet insurance for your dog or cat, then we encourage you to check out Petsecure Pet Insurance. They offer four custom plans - four for a dog and four for a cat.
Petsecure Plans for Dogs and Cats
| | | | |
| --- | --- | --- | --- |
| Secure 1 Coverage | Secure 2 Coverage | Secure 3 Coverage | Secure 4 Coverage |
| 80% (includes exams and taxes) | 80% (includes exams and taxes) | 80% (includes exams and taxes) | 80% (includes exams and taxes) |
| $1,000 per accident | $2,500 per accident | $5,000 per accident | Unlimited |
| $1,000 per condition | $2,500 per condition | $5,000 per condition | Unlimited |
| $200 dental care | $300 dental care | $400 dental care | $600 dental care |
Petsecure plans cover the following procedures:
Up to 80% coverage

X-Rays

Medications

Accidents & Illness

Diagnostics

Surgeries

Hospitalizations

Dental coverage

Cremation & burial costs

Alternative treatments

Secure 4 Coverage included wellness coverage for routine care
You'll need to fill out an online application for a quote based on your pet's breed and age.
4. Trupanion

With Trupanion Pet Insurance, you'll enjoy no payout cap. Trupanion Pet Insurance covers your pet from tail to nose. As one of the largest and most trusted pet insurance companies in Canada, you'll find that Trupanion offers some of the best health coverage for dogs and cats.
Trupanion coverage includes:
Emergency services
Diagnostic tests
Surgeries
Hospitalization
Medications and veterinary supplements
Prothetic devices
Not only does Trupanion's policy provide coverage for unexpected illness and injuries, but you'll also enjoy the following coverage:
Hereditary conditions
Congenital conditions
Unidentified health issues
No payout caps.
Go to any veterinarian
Direct billing at participating veterinary hospitals and clinics in Canada
Receive a customized quote to determine your monthly cost for Trupanion Pet Insurance for your dog or cat.
5. Furkin

Furkin Pet Insurance will provide you with up to $20,000 of coverage every year. Even if you use the full $20,000 on your pet's medical care, you will have the same coverage the next year and every year after.
You can enjoy lifetime coverage on your furry friend if you enroll before your pet's 14th birthday.
Pick from three flexible annual deductibles so you can choose which one best fits your budget.
With Furkin Pet Insurance, you'll enjoy the following coverage:
Alternative Therapies
Exam Fees
Dental Injuries
Prescription Medications
Anesthesia and Surgery
Diagnostics
Emergency Care
Referral and Specialist Fees
If you opt to pick Furkin Pet Insurance, then you'll also enjoy the following benefits with their coverage plan:
24/7 Telehealth
Coverage while travelling
Holiday trip cancellation
Petriage Online
Lost pet advertising and reward
Boarding fees if your pet is hospitalized
To receive a free quote, fill out Furkin's online form.
6. Ontario Veterinary Medical Association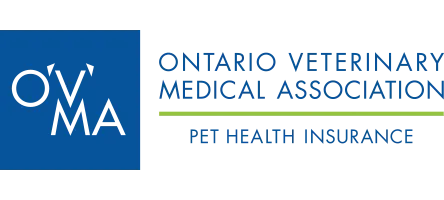 Choosing a pet insurance plan that is backed by the Ontario Medical Association might seem like a no-brainer. Ontario Veterinary Medical Association Pet Insurance (OVMA) offers three levels of coverage for dogs or cats.
| | | |
| --- | --- | --- |
| Unlimited | Extended | Comprehensive |
| Unlimited Per Accident Coverage | $5,000 Per Accident Coverage | $2,500 Per Accident Coverage |
| Unlimited Illness Coverage Per Condition | $5,000 Year Illness Coverage Per Condition | $2,500 Yearly Illness Coverage Per Condition |
| $600 Per Year Dental Coverage | $400 Yearly Dental Coverage | $300 Yearly Dental Coverage |
| $450 Dogs or $350 Cats Yearly Wellness Coverage | Yearly Wellness Coverage | Yearly Wellness Coverage |
With OVMA, you'll have the following coverage:
Accidents: Coverage for hospitalization, x-rays, medication, and surgery.
Illness: Treatment for management of diseases like diabetes, kidney disease and much more.
Special Coverage: Includes alternative and behavioural treatments such as hydrotherapy, physiotherapy, behavioural training classes with a certified trainer, and acupuncture.
Dental Coverage: For treatment of dental disease and injury.
Additional Benefits: Coverage for exams and taxes, cremation/burial costs, boarding/kennel fees and cancellation for holidays.
OVMA is so sure that you'll love your coverage that they offer a loyalty discount of 3% after the first year of coverage and 5% after year 2.
Fill out OVMA's online form to receive a pet insurance quote.
7. Spot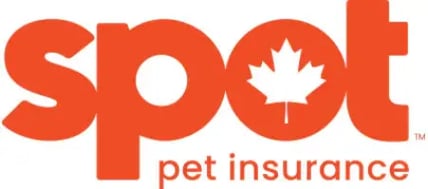 Spot Pet Insurance offers Canadian pet owners up to a 90% reimbursement on veterinary services. With this coverage, there are no networks, so you are free to choose any licensed Canadian veterinarian.
You can quickly purchase a pet insurance policy for guaranteed next-day coverage on eligible accidents.
The insurance plans offered by Spot Pet Insurance are fully customizable with optional services like routine and preventative care.
Choose from the following three pet insurance coverage choices:
Accidents Only: Covers injuries and accidents such as ingestion of a toxin and bite wounds. Lodged foreign objects, cuts, broken bones, and more.
Accident & Illness: Covers illnesses such as cancer, infections, respiratory problems, diabetes, and hereditary conditions.
Add-ons: Receive 100% reimbursement on boarding kennels, cattery fees, and holiday trip cancellations.
Additionally, Spot offers a yearly budget for alternative therapies prescribed by your vet to help your pet recover from a covered accident, like acupuncture, laser therapy, supplements and more.
Fill out your pets' details online to receive a custom pet insurance quote.
8. Peppermint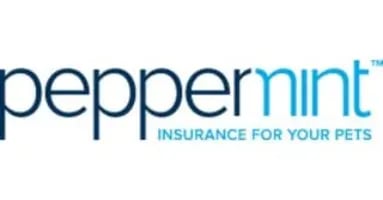 With Peppermint Insurance for Your Pets, you can choose between four pet insurance plans.
| | | | |
| --- | --- | --- | --- |
| Lite Coverage | Base Coverage | Plus, Coverage | Prime Coverage |
| 80% Includes exams and Taxes | 80% Includes exams and Taxes | 80% Includes exams and Taxes | 80% Includes exams and Taxes |
| $1,500 per accident | $1,500 per accident | $2,500 per accident | $5,000 per accident |
| Illness not covered | $1,500 per illness per year | $2,500 per illness per year | $5,000 per illness per year |
| $350 for medical devices or alternative therapy per year. | $350 for medical devices or alternative therapy per year. | $350 for medical devices or alternative therapy per year. | $350 for medical devices or alternative therapy per year. |
Consider the following:
48 hours waiting per period after purchasing coverage for accidents.
14-day waiting period on all illnesses.
6-month waiting period for intervertebral disc diseases and cruciate ligament injuries.
Eligible conditions include:
Medication
X Rays
Acupuncture
Massage
Medical devices
Diagnostics
Behavioural Therapy
Medical Devices
Hospital Stays
Boarding/Kennel Fees
Lost pet advertising
Prescription Food
Cremation/Burial Expenses
Receive a customized quote for Peppermint Insurance for Pets.
9. Sonnet
Sonnet Pet Insurance offers coverage for dogs and cats that provides up to 80% coverage on the vet bill and includes exam fees and taxes.
Illness: Coverage of up to $2,500 per condition per year.
Accidents: Coverage of up to $2,500 per accident per year.
Surgical coverage.
X-Ray and diagnostic coverage.
Dental care of up to $300 per year.
Alternative therapy of up to $350 per year.
Behavioural therapy of up to $350 per year.
Medication coverage
Medical devices of up to $350 per year.
Emergency care coverage
Hospitalization coverage
Lost pet advertising
Kennel and boarding fees
Cremation and burial expense coverage.
Sonnet Pet Insurance has an average monthly cost of $43-$84 for dogs and $27-$50 for cats. Sonnet coverage is available to pet owners in most Canadian provinces.
Receive a quote for dog insurance or cat insurance coverage.
10. Pet Shield

If you are seeking cheap pet insurance, then you'll be happy with the Canadian Pet Insurance - Pet Shield Insurance coverage plans, with prices starting as low as $40 per month for canine insurance coverage and $30 per month for cat insurance coverage.
Each pet insurance plan through Pet Shield Insurance offers the following coverage:
Up to 80% towards your vet bills which include exam fees and taxes.
Dental coverage, such as the cost of annual cleanings and the treatment of teeth and gum problems.
Boarding/kennel fees
Medical devices
Diagnostics
Alternative treatments such as massage or canine/feline acupuncture.
Accident and illness coverage.
Lost pet advertising.
Medications
Emergency care
Hospitalization
Holiday cancellation
Cremation and burial costs with an in-memoriam donation
Surgeries
X Rays
Receive a quote to determine which coverage best fits your pet's needs.
Pet Insurance FAQ
Below are a few pet insurance FAQ questions to help you determine what the best pet insurance for your needs is:
What factors impact the cost of pet insurance?
When providing information for a pet insurance price quote, several factors influence the dog insurance rates, such as:
Animal's age
Animal's type
Breed
Location
Type of Insurance
Is pet insurance worth it?
If a pet becomes ill or suffers an accident, then you could face veterinary costs that climb into the thousands. Pet insurance can help you save a great deal of money so you can afford to provide the best care for your pet.
Can I buy pet insurance and then cancel it?
Yes, most pet insurance providers let you cancel your pet's insurance without additional fees or charges. A 15-30 day money-back guarantee is common for many insurance policies.
How soon can you use dog insurance Canada after purchasing?
Every pet insurance provider is different. Some let you start using the insurance a day or two after purchase, but others have a waiting period of anywhere from 14 to 30 days. Usually, accident insurance becomes active before illness coverage.
How Much Does Pet Insurance Cost?
Pet insurance premiums depend on the plan you choose, but the average premiums for dog health insurance are between $50-$80 per month, and cat insurance cost is between $30-$50 per month. More comprehensive plans or policy add-ons may increase these estimates, but it's easy to find a policy that fits within your budget.
What age is best to get pet insurance?
Accidents and illnesses can happen at any age, so the earlier you get insurance for your pet, the better. Most dog insurance in Canada is available to pets 8 weeks and up.
Many of the best pet insurance providers will not have an age cap for older dogs, so look for the plan that best suits your dog's age.
How to Get the Best Out of Your Pet Insurance
Pet insurance is an excellent tool to help make those unexpected and costly vet visits more affordable, but there are some things you can do to maximize the effectiveness of your dog's health insurance.
Healthy Diet
Food plays an important role in your pet's overall health. Choose pet food that is made from natural and wholesome ingredients. Minimally processed foods will offer the most useful nutrition and can help maintain a healthy immune system and good digestion and support the development of healthy bones and muscles.
Fresh ingredients, like dog-safe fruits and vegetables, are a useful way to boost your dog's diet.
Daily Exercise
Keeping your pet active is another way to reduce vet visits and prevent illness. Pet's that lead an active lifestyle are able to maintain better weight and muscle mass. Overweight dogs are at a much higher risk of suffering from diseases like diabetes and are more likely to deal with mobility issues as they age.
Check out our Dog Exercise Guide to find out how much exercise is appropriate for your pooch.
Routine Dental Care
Dental issues are one of the most common and expensive causes of unwanted vet bills. At-home dental care for pets is the best way to reduce long-term dental issues and limit the necessity for expensive and invasive procedures.
Regularly brushing your dog's teeth is the best way to remove bacteria and freshen your dog's breath. Check out How to Brush Dog Teeth at Home to learn more.
Get a Check-Up
No matter which pet insurance policy you choose, you should always start by scheduling your pet for a check-up. This check-up is a requirement for getting cat or dog insurance, as this will identify pre-existing conditions that may be excluded from your coverage.
Medical Records
To submit any claims, your pet insurance provider will require your pet's medical records. Get one step ahead by contacting your vet and getting a full copy of your pet's medical records. Keep your files up-to-date after each vet visit.
Set Aside Some Savings
Having pet insurance doesn't completely eliminate all veterinary costs, so it's a good idea to have a little money saved up for pet emergencies. The point of having pet insurance is to avoid letting vet bills leave you broke, but you still need to be prepared to afford your deductible and co-pay.
Having some money set aside just for pet emergencies will complement your pet insurance policy and make sure your pet will always get the medical care they need.
The Best Pet Insurance for You
It's important to shop around when it comes to finding the right pet insurance. There are many choices in Canada, and each offers a unique mix of benefits and limitations.
The best Canadian pet insurance can save you a considerable amount of money if your pet should become ill or suffer an accident. It can also give you peace of mind knowing that you can provide premium care for your pet when needed without having to worry about costs.
Each of the above leading pet insurance providers offers plans to meet every need and help meet your pet's long-term medical needs while still staying within your budget.
Don't wait until your dog has an accident to consider pet health insurance. Get a quote today from one of the leading Canadian Pet Insurance Providers.