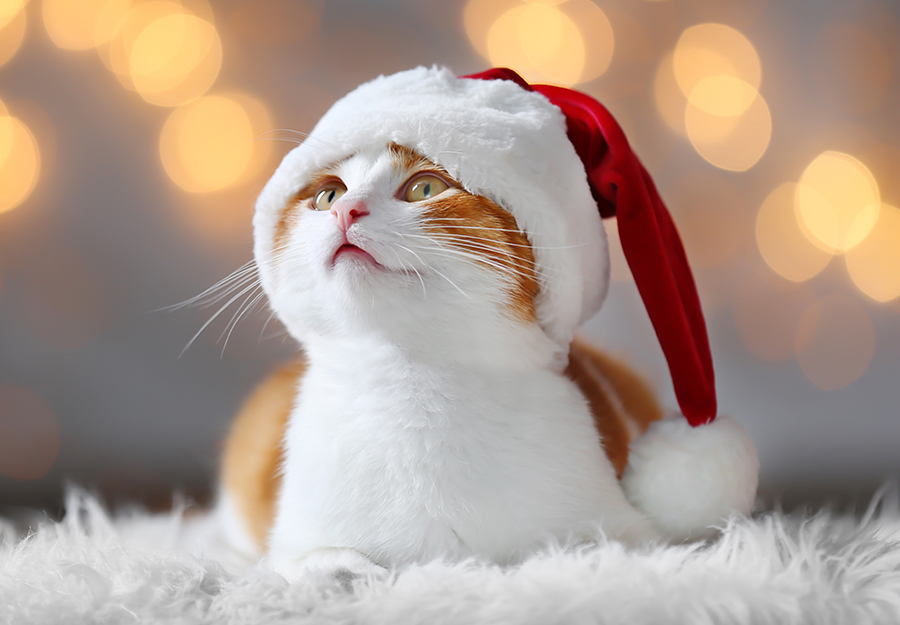 Is your kitty on Santa's naughty list or his nice list? Let's be honest... you were going to spoil her anyways. Check out our top Christmas gifts for cats to help your cat enjoy this festive season.
Our cats are family, and sharing the holidays with family is a big part of what Christmas is all about. We love sharing our festive traditions with our pets and we love to spoil them even more. Not that you need an excuse, but we put together some exciting gift ideas and pretty good reasons your cat probably needs them.
Practical Reasons to Spoil Your Cat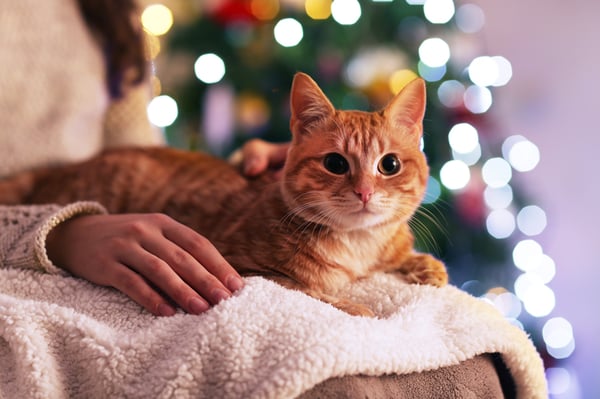 It turns out that there is a more practical purpose for hanging a kitty stocking up on the fireplace, though. Here are 3 reasons that you should include your cat in your Christmas shopping this year:
1. Stress
Christmas morning can be stressful, especially if you are doing any holiday hosting. The extra activities in your home can really throw a wrench into your cat's regular routines.
Prevent anxiety, stress, and destructive behaviours by getting your cat toys, scratchers or even chews to help keep their mind off of all the Christmas commotion.
2. Safety
Decorations, ribbons, and goodies like chocolate and candy canes will be freely circulating your home on Christmas day. Playful cats may be attracted to some of these common holiday hazards.
Offering your kitty appropriate toys, chews, or treats can limit their temptation to climb your Christmas tree, or chew on the wrapping paper shrapnel from eagerly opened presents.
3. Stimulate
The winter months tend to be lazier. Shorter days and less sun leave your pets with less energy and motivation. This inactivity could lead to your cat packing on some extra pounds.
Gifting some interactive toys or puzzles can help to keep your cat trim and active, even during the most indulgent time of the year.
10 Exciting, Interactive, and Adorable Christmas Gifts for Cats
Every pet is different, so finding a gift that will be exciting for your cat, or a friend's, can be tough. Check out some of our favourites to get some inspiration for your pet Christmas shopping list.
1. Catit Senses 2.0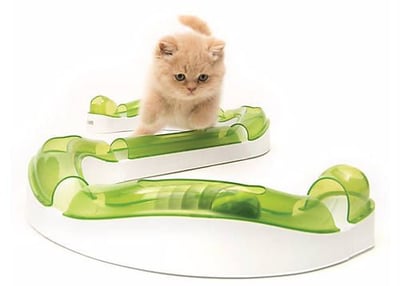 For cats that love to explore with all of their senses, Catit Senses 2.0 toys make a great gift. They offer a variety of products to stimulate any cat. The toys can be played with individually or can be linked together to form a complete track of sensory stimulations.
The wave circuit is our top pick for solo playtime and would be great for keeping a playful cat busy and active during all the Christmas kerfuffle.
2. My Intelligent Pets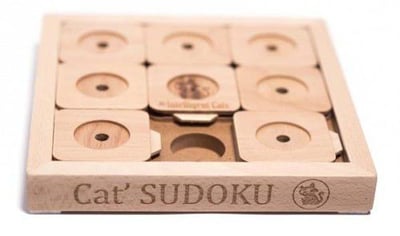 For smart cats, the My Intelligent Pets Sudoku Puzzle is a great way to make them use their noggin, their paws, and their nose to slide the pieces around the board to discover the hidden treats.
This toy is a bit large for a small kitten, but with the right motivation (food), cats of any age can enjoy this toy. It's as fun for us as it is for them, so make sure you have your camera ready. This toy can hold a variety of treat sizes, or just plain kibble if you are looking for a way to occupy your pet without spoiling their appetite.
3. Pawbreakers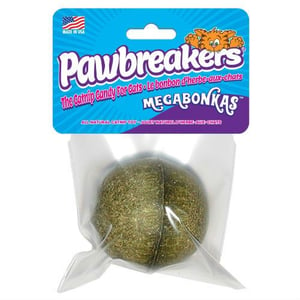 Cats who need to attend catnip anonymous are going to flip for these solid catnip balls. The small and medium balls are fun to bat around, chew, and lick, but the real beast is the four-pounder.
For big cats, surprise them with a catnip goldmine the size of a 5 pin bowling ball. This temple of doom sized boulder is ideal for cats who are big, tough, and like to play rough.
4. Flipo
Another puzzle toy, the Flipo Bat-A-Ball, is perfect for smaller cats who need a less challenging toy. Each slot can hold treats or kibble, and your cat must use their paws or nose to push the balls out of the way.
Your cat may not know it, but they have a natural instinct to forage for food. The Bat-A-Ball is a great way to help them explore and learn using some of their most basic feline skills.
5. Petsafe Interactive Toys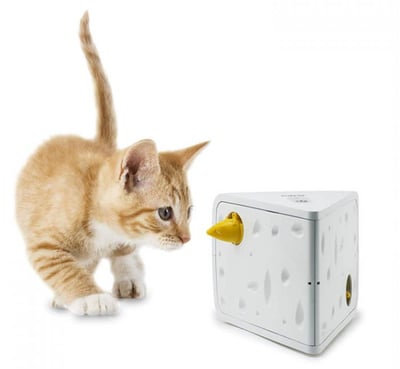 If your cat needs some solo playtime, then Petsafe Interactive toys, like the FroliCat Cheese Teaser, are just what they need. These battery-operated toys encourage your cat's hunting skills by moving, spinning, and ducking.
Your cat is a natural predator, so let them flex their hunting skills with these fun, fast-moving toys. All toys come with a timed automatic shut off to encourage your pet to take a break after a vigorous play session.
6. Sunny Seat Cat Window Bed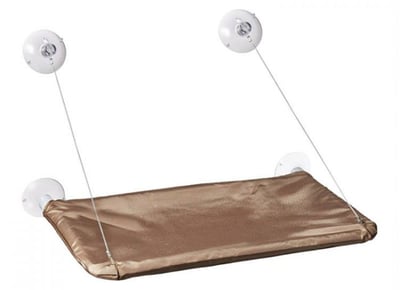 If your cat is less of a player and more interested in taking a break from all the holiday happenings, then the Sunny Seat Window Bed is what you need. This window seat holds up to 50 lbs with four strong suction cups.
This day bed will let your cat catch some sunshine and monitor the neighbourhood on a warm fleece platform.
7. K & H Self-Warming Pet Hut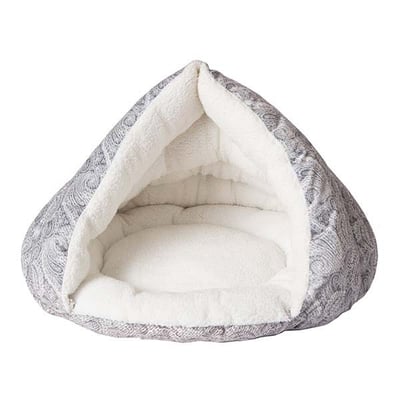 Cat love heat. They'll find the warmest spot in the house and cuddle up for a nap. The K & H Self-Warming Hut is the perfect winter gift for your little ball of fur. The soft comfy bed will be your kitty's go-to napping spot.
The metalized insulation reacts to your cat's own body heat, circulating warmth throughout the bed. No plugs, or batteries, or electricity of any kind, so it's perfectly safe for kitty's that like to knead their beds.
8. Be One Breed Intellicat Feeder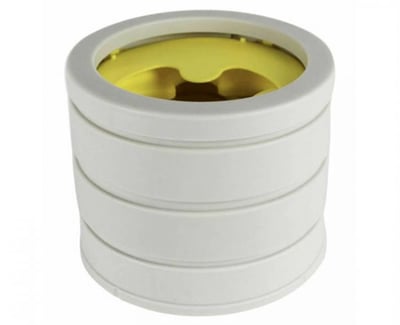 Encourage healthier eating habits by letting your cat play with their food. The Be One Breed Intellicat Interactive Feeder has over 50 possible combinations to keep your cat guessing.
Fill with food or treats, and your cat will spend hours working the rewards out. Multiple inserts allow you to start with easier combinations and slowly work up to the hardest levels. It's also a great way to slow down speed eaters.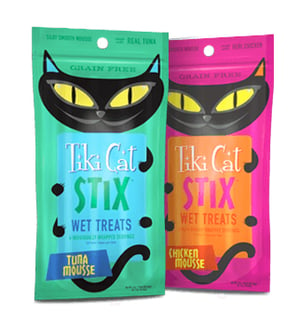 It's Christmas, and everyone deserves a special treat. Spoil your cat with the addictive Tiki Cat Mousse Stix. These finely pureed treat sticks come in two flavours: chicken or tuna.
They can be fed right from the tube, in a bowl, or added to their regular meals to boost flavour and nutrients. The soft texture makes them palatable and nutritious for cats of all ages.
The old wives' tale of cats drinking milk may be false, but that doesn't mean that all milk should be avoided. Goat's milk is loaded with digestive aids, like probiotics, and still satisfies that dairy craving that many cats seem to have.
The Honest Kitchen's Goat's Milk is a powdered milk product that can be rehydrated and fed supplementally, with meals, or for digestive support. Cat's love the taste, so it's an excellent Christmas treat for any cat.
Need more ideas? We got you covered!
What is Santa Claws bringing your cat this Christmas? Share your kitties Christmas wish list in the comments below!