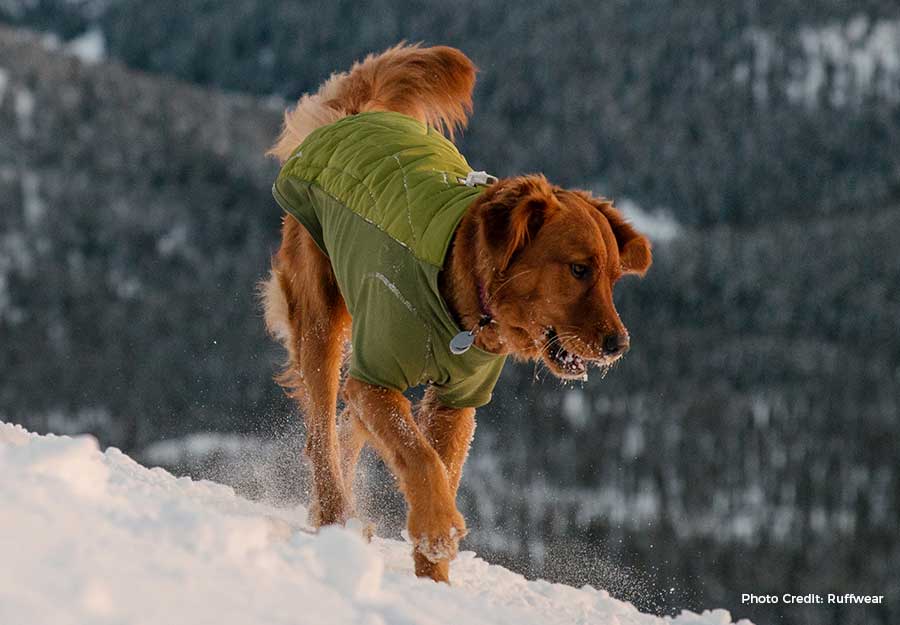 As winter rolls in, you might ask yourself - Does my dog need a coat? Find out the benefits of dog jackets and get tips for choosing the right coat for your dog and your climate.
It's important to keep your dog safe and warm during the cold season - especially in many parts of Canada where the climate is extreme. While most dogs have a built-in coat, it's not always suitable for temperatures below 0 degrees Celsius.
However, not all dogs need a winter coat. Dog sweaters are often a great option over a dog coat when a single layer of protection will suffice or when you want to dress your pup up.
Many pet parents own a collection of dog apparel and carry the clothing with them when travelling to ensure their pup is always ready for every adventure.
Benefits of Dog Coats
Dog coats, also known as dog jackets or dog sweaters, can offer several benefits to dogs, especially in certain situations and environments prone to extreme conditions.
Warmth in Cold Weather: Dog coats provide insulation and keep dogs warm in colder climates. This is particularly important for smaller dog breeds, short-haired dogs, and older dogs that may have trouble regulating their body temp in chilly weather.
Protection from Harsh Weather: Dog jackets protect your canine companion from harsh weather conditions such as rain, snow, and wind. This is especially beneficial for doggos that don't have a thick fur covering to shield them from the elements, such as mud and snow. You want your pooch to be protected no matter what Mother Nature throws at them.
Prevention of Hypothermia: Dogs, especially those with thin coats, are susceptible to hypothermia in cold weather. A dog jacket can help maintain their body temperature and prevent hypothermia, especially in short-haired breeds or small pooches.
Comfort and Security: Some small dogs feel more secure and comfortable when wearing a dog jacket, especially if they are anxious or nervous. The gentle pressure of the coat can have a calming effect on certain canines while providing extra warmth..
Protecting Injured or Healing Dogs: Canines recovering from surgery or injury may benefit from wearing a coat to shield stitches or wounds from licking or scratching. Coats can also cover medical devices like catheters or bandages.
Some canines have medical conditions, making them more susceptible to cold conditions. Contact your veterinarian to determine if your four-legged buddy needs extra protection, such as a dog jacket or dog sweaters to stay warm.
How to Measure Your Dog for a Coat
It's pretty easy to measure your furry friend to find a stylish and functional coat!
Measure the length from the neck to the tail base.
Measure the widest part from the chest circumference behind the front legs.
Measure the neck circumference.
Use the measurements to choose the appropriate coat size.
Many dog coats also have openings where you can easily attach a leash to a harness or collar without messing up the dog coat's insulative value and releasing heat. Check out How to Measure Your Dog for more tips and sizing guidelines.
Tips for Choosing the Right Dog Coat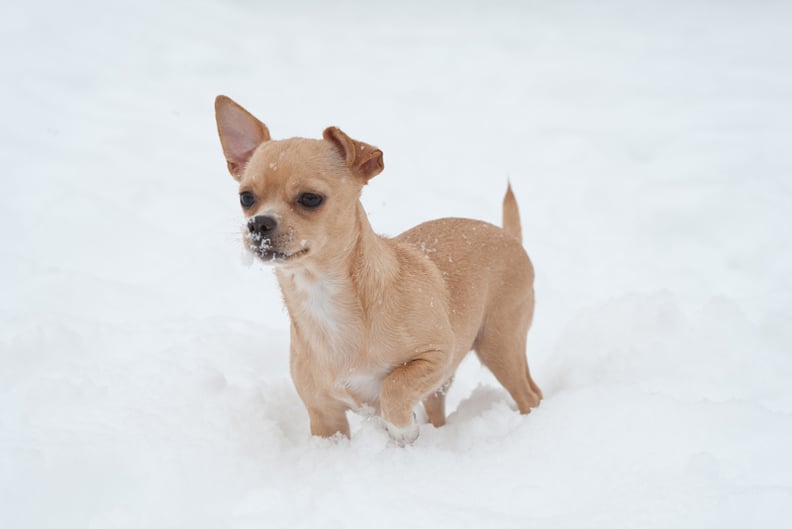 Many types of dog jackets are designed for different climatic conditions and functions, such as dog parkas, raincoats, and jackets. Make sure you choose a coat that is appropriate for various weather extremes. Here are a few tips to help you plan for the weather and always choose the best dog coat.
Fashion vs Function:

If you're looking for something more fashionable, check out best dog coats by Canada Pooch or Silver Paw. If you want more functional and high-quality, check out Hurtta and Ruffwear.
Different Coats for Different Weather: If you live in an area where elements can vary, you may want to have a few different coats on hand. Remember, if your pet's jacket is too warm for her, it's no longer serving its purpose. Don't let your pet overheat.

Proper Fit is Important:

Adjustable dog coats are ideal for proper fit, especially if your dog has fluctuating weight.

Layering is key:

You can also layer different fabric types or invest in a body warmer, allowing you to remove layers of fleece if the mercury outside rises.
Waterproof for all Seasons: Choose a coat with a waterproof outer shell to shelter your dog from cold winds and freezing rain or sleet for optimal heat retention and versatility. Dog raincoats have a good waterproof shell that will keep your dog warm more than extra stuffing.

Sweaters vs Coats:

Reserve dog sweaters for dry but cool days and walks, and choose something with windbreaker material, such as nylon, and insulation for colder days.
Sweaters Can't Get Wet: Sweaters are not helpful when it is snowing, raining, or sleeting and may actually make your pup colder. The light material can get wet. Wet pets get colder faster, so reserve sweaters for days without precipitation.
Be Seen: If you will be walking at night or early in the morning, look for coats with reflective piping for the best visibility and use a safety light, like Nite Ize, to make your dog easily visible to cars.
Leash Attachments: Make sure the sweater features a slit or hole to attach a lead to the pup's harness or collar.

Sizing Between Brands:

Look at the individual brand's sizing. There is no standard for pet wear, so a medium may fit in one brand, while a small is your dog's

size in another.
With the tips above, you should have the tools to determine which style of coat will best benefit your pooch and what types of features can enhance your winter dog walks.
Pet parents can shop the many dog jackets at Homes Alive Pet. We offer page after page of dog apparel to meet your furry friend's needs. Start stocking up this fall! Keep your dog covered and warm this winter so they can play outside without catching a chill.
Dog Winter Coats vs. Dog Parkas
You might be wondering what the difference is between a parka and winter jacket. Dog winter coats and dog parkas both serve to keep your furry friend warm during colder months, but they offer different levels of protection.
Winter coats are designed to provide basic warmth and insulation. The coat fits to cover the dog's back and chest, offering a layer of defence against cold weather.
On the other hand, when temperatures drop, dog parkas take winter protection a step further. These longer coats cover more of the dog's body, often extending to the hindquarters for added insulated warmth.
Parkas offer enhanced warmth and comprehensive security from freezing temperatures, wind, and even snow. Many jackets feature reflective strips and adjustable straps. Some are even water-resistant. Others have sleeves that extend down over the dog's legs for added warmth.
Frequently Asked Questions About Dog Coats
Does your dog need a coat?
Whether your pooch needs a dog coat depends on various factors such as the breed, size, type, and weather conditions in Canada.
At what temperature do dogs need a coat?
Usually, pups don't need coats when temperatures are at or above 7 degrees Celsius. For puppies, seniors, thin-haired or small breeds, if the outside temp feels 0 degrees Celsius or colder, it's advisable to put on a coat before going for a walk or out to play. A jacket will help shelter your pup from the cold, and if the material is waterproof, then the style will keep the doggo dry during walks and other outings.
How do I choose the right coat size?
Measure your dog's length, chest, and neck. Consult the manufacturer's sizing guide for the appropriate fit.
Can my dog wear a coat indoors?
Generally, dogs don't need coats indoors. Remove the coat when your dog is indoors to prevent overheating.
Are there different types of dog coats for different weather?
Yes, there are coats designed for various weather conditions. Some offer warmth in bad weather, while others protect against rain or cooling in hot weather.
How do I introduce my dog to wearing a coat?
Start by letting your dog sniff and inspect the coat. Gently put it on for short periods indoors, offering treats and positive reinforcement. Gradually increase wearing time to help them get used to it.