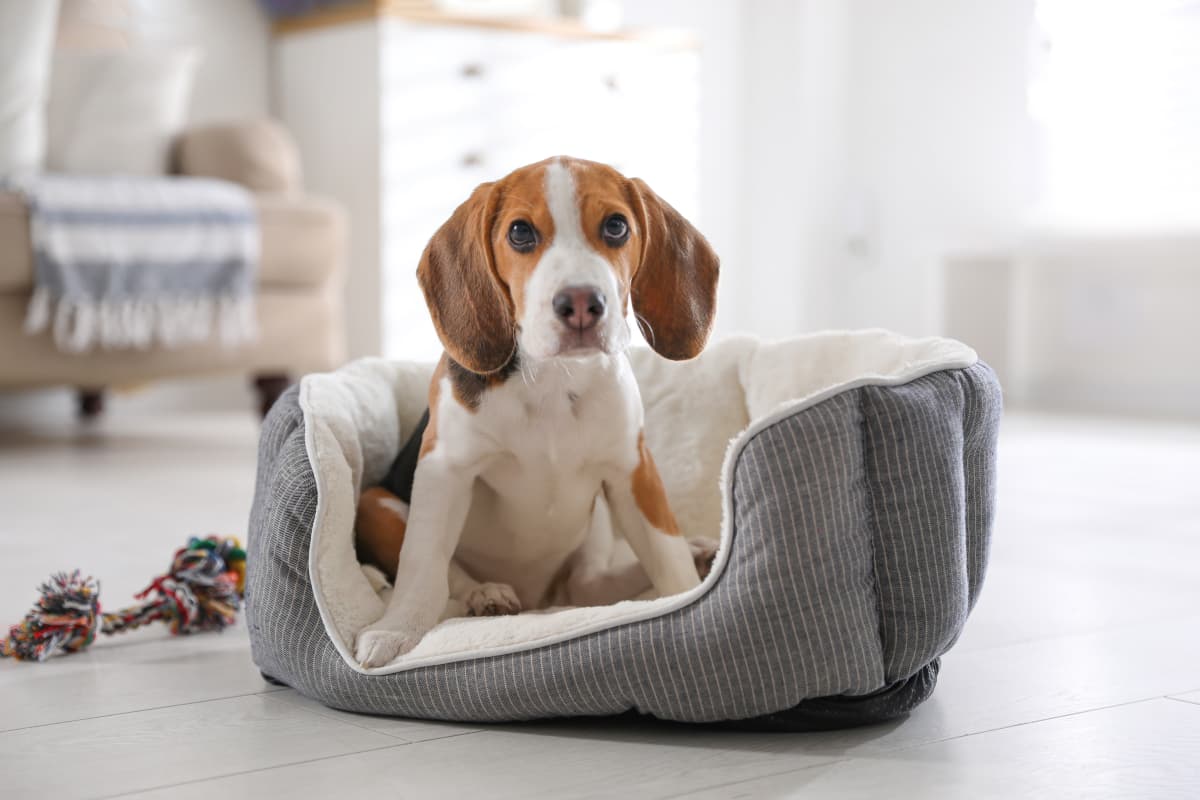 Choosing the right dog bed for your furry friend may seem like a daunting task. Check out some of our top picks to find the best dog bed for your pooch.
Just because your pooch can lay on the hard floor or hardwood floors living room doesn't mean he should. A soft, comfortable dog bed is not just a frivolous creature comfort. The right bed can help your dog sleep better, reduce anxiety, and even support older dogs, bigger dogs, senior dogs, and smaller dogs with joint pain.
In this article, we'll go over the best dog bed sleep surface on the market so you can make the right decision for your pup.
What Kind of Bed Does Your Dog Need?
When it comes to finding the best beds, there are a few things you need to take into account.
The size of your dog. You'll want to make sure the bed is big-barker enough for them to stretch out and move around in. After all, you wouldn't want your tiny Yorkie sleeping on a massive king-size mattress! There are plenty of beds specially designed for small, medium, and large dogs.
Their sleeping habits. Do they like to curl up in a ball, or do they sprawl out? This will help you choose a bed with the right amount of space.
Your lifestyle and budget. Some dog beds can be quite expensive, so you'll want to make sure you're getting something that's both comfortable for your dog and fits within your budget.
You should also consider where your will be using the calming dog bed. While a typical dog bed is perfect for, in the house, a specialty bed might be best for car travel, camping, crate training, and even for dogs with special needs.
It's a good idea to have different beds for different purposes, so take a looks at some of the best beds below to help you find the right bed for your pooch.
10 Best Dog Beds to Maximize Your Dog's Comfort
No matter what size, breed, or life stage your dog is in, there is a choice for her.
Here are some of our favorite best dog beds to pick for your furry friend's pet fusion ultimate. Depending on where and how your dog will be using his extra large bed, you might need to have more than one dog bed on hand.
Take a look at our top 10 beds extra large and find the right bed for your pup:
Best Dog Crate Bed
For dogs that spend their alone time in a crate, a comfortable crate mat of multiple sizes is a great way to make their crate feel like a safe and comfortable place to relax. A Dog crate bed should be soft and comfortable to lay on but thin enough to not take up too much space in the egg crate foam, microsuede cover, or kennel.
1. P.L.A.Y. Coastal Chill Pad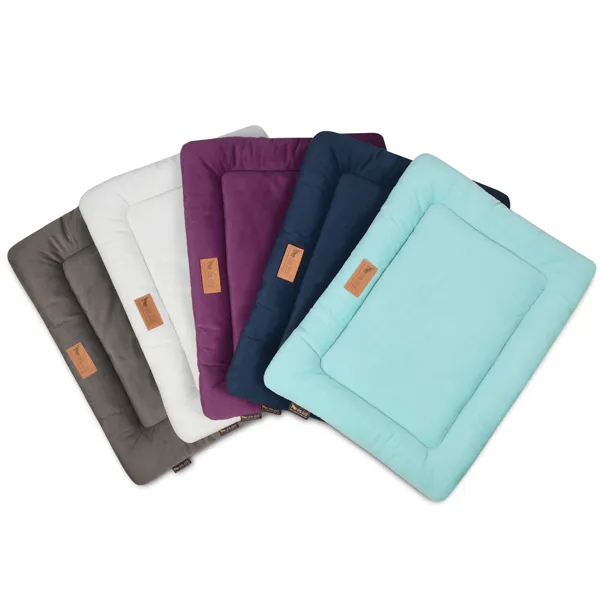 The P.L.A.Y. Coastal Chill Pad is perfect for both indoor and outdoor use. It's made with an orthopedic memory foam dog insert that will keep your dog comfortable, and it has a water-resistant cover and removable cover that's perfect for use on the patio or at the beach.

Your furry friend will love this lightweight and soft best memory foam dog bed orthopedic dog bed and orthopedic foam mattress company for large dogs. It's easy to move, can be used in crates, and is super lightweight. It's machine wash and dryer safe, making it really convenient for petfusion ultimate owners. You'll feel good about your purchase.
It's not only good for your memory foam dog, but it's also good for the planet. The filler is made of 100 percent post-consumer certified safe memory foam base recycled plastic bottles- but don't worry; it's so comfy your dog won't notice the foam pet bed! A choice you, your dog beds, and the planet can feel good about! Win-win!
Best Camping Dog Bed
If you are camping out under the stars with your canine at your wide range side, you might have to share your tent, but you don't have to share your sleeping bag. A dog camping bed is a durable, portable, and comfortable option for your next dog-friendly camping trip.
2. Ruffwear Basecamp Bed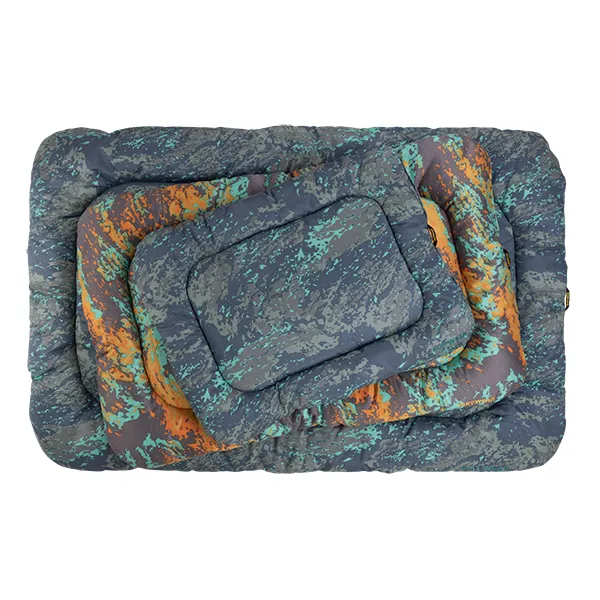 This dog bed is perfect for adventurous dogs who like to camp and hike with their humans. It's made with a durable, water-resistant fabric that's perfect for use in the great outdoors. Plus, it comes in a variety of sizes small to fit any dog bed.

The Ruffwear Basecamp Bed is one of the small medium large best dog beds on the market. It's soft and warm, making it super comfortable for your furry friend. It's also great for travel as it's portable and lightweight. Dog parents will love how easy it is to take on the go, store, and clean. Whether you're using it for everyday use or going on a large and extra camping trip, you and your dog will enjoy this four sizes comfy dog bed.
Best Heated Dog Bed
Extreme weather can call for a temperature-controlled dog bed for large. Heated beds are great for keeping your dog cozy on a cold winter night and can be a useful tool for animals recovering from illness or injury. Dogs with little to no hair, toy breeds, and underweight dogs can be more affected by extreme temperatures, and a heated dog bed might be a necessity.
3. Silver Paw Cooling & Heating Mat Bundle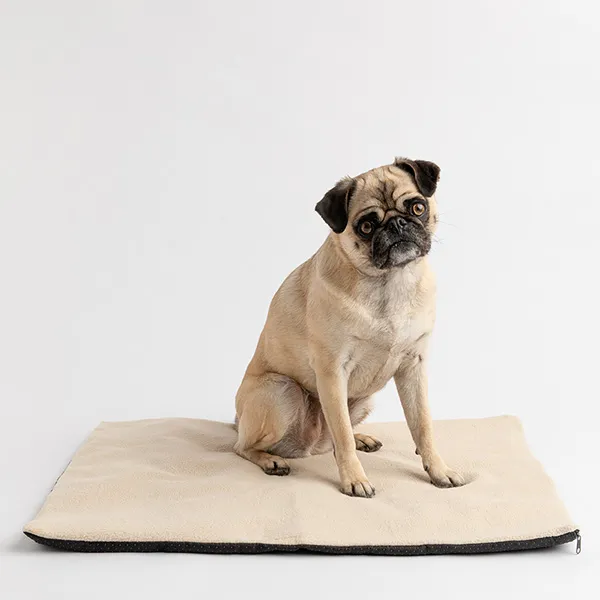 This mat is perfect for both hot and cold climates. It can even hold up to our cold Canadian winter and our hot summers. It has a cooling gel form on one side to help keep your small dog, a medium-large dog cool in the summer and a heating element on the other side to keep them warm in the winter.

Dog parents will love that the Silver Paw Colling & Heating Bundle Mat comes with a water-resistant cover and is a nonslip machine washing washable cover of 90 pounds, making cleaning it a breeze. Dog parents will love how lightweight the mats are. They can be easily folded up and used in entire beds, crates, bolster beds, and vehicles, making them perfect for dogs (and types of dog parents!) on the go.
Best Travel Dog Bed
Dogs can make great travel companions foam base, and a travel elevated dog bed comes chew proof is a great way to keep them comfortable, whether they are in the car, visiting friends bolsters on three, or staying at a hotel. Travel beds should be gentle cycle lightweight and easy to pack and carry larger dogs.
4. Kurgo Loft Wander Dog Bed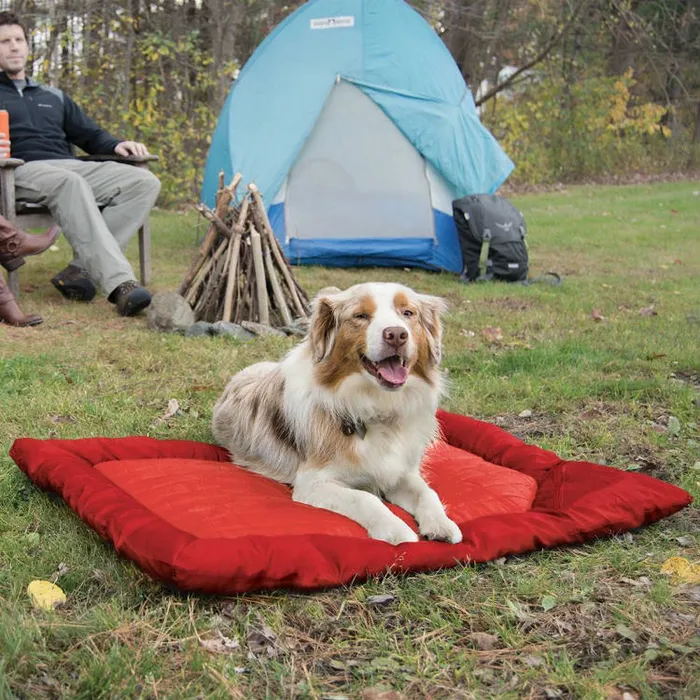 This dog bed is perfect for dogs who like to travel. It's made with a durable, water-resistant fabric that's perfect for use in the car or on the go. Plus, it comes in a variety of sizes to fit any dog.

Whether you're going camping or just enjoying some time in your own backyard easy to clean, you can rest easy knowing your dog can relax in both comfort and style on the Kurgo Loft Wander Dog Bed.
Best Donut Dog Bed
A flatbed gives your dog some cushion may want, but a donut cuddler elevated dog bed has high sides that offer a soft and comfortable place for your pooch to rest his head. These super cozy beds are perfect for dogs that prefer to cuddle up in a warm little ball.
5. Sleep Zone Embossed Bone Round Bed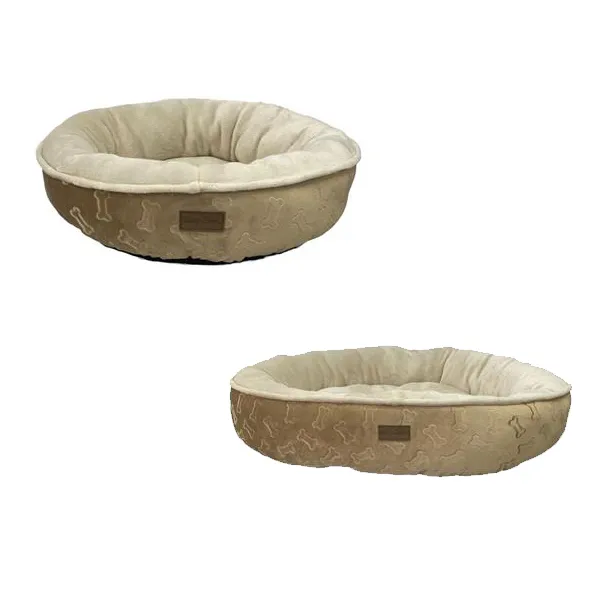 This dog bed is perfect for small dogs who like to curl up when they sleep. It's made with a soft, plush fabric that's comfortable for your dog.

The Sleep Zone Round Bed is filled with lump-free 100% recycled polyfill for maximum comfort. It's easy to get in and step out, making it perfect for small dogs of any age. Additionally, this best dog bed is super easy to keep clean as it's machine washable.
Best Large Dog Bed
Most orthopedic dog bed style colour options are designed with small breed dogs in mind, and we think that's just not fair. Big dogs need a nice comfortable place to sleep, too! If you are having trouble finding a bed big bark enough for your large breed pooch, then we got you covered.
6. Fringe Pet Shop Gray Tribal Dog Bed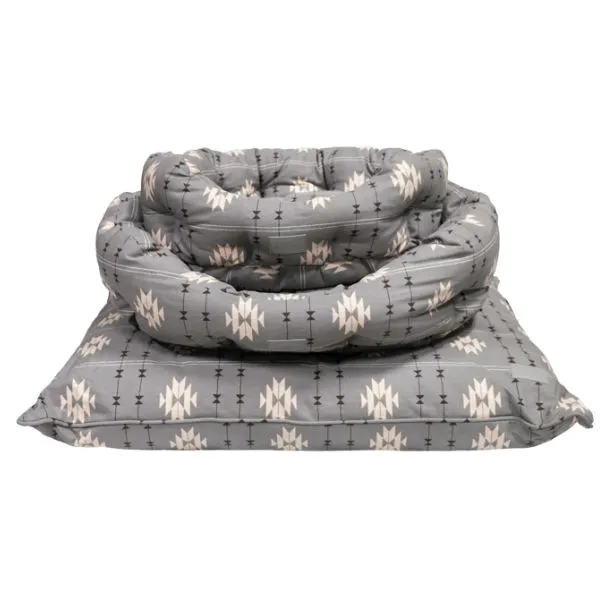 This orthopedic dog bed is perfect for dogs who like to lounge in style. It's made with a soft, plush fabric that's comfortable for your dog, and it has a trendy tribal print that will look great in your home base. Plus, it comes in a variety of sizes to fit any dog trainer.

The Fringe Petshop dog bed is super comfortable. It's made with a 100% cotton canvas with a fibre interior filling. Dogs will love snuggling up on the comfortable fabric and having a nice long nap.
The bed is also reversible for longevity before it needs to be washed. It's also machine washable, making it super easy to keep clean.
Best Cooling Dog Bed
Keeping your pet cool on a hot summer day could be a matter of life and death. Along with providing appropriate airflow, plenty of fresh, clean water, and shelter from direct sunlight, a dog cooling bed size can help drop your dog's body temperature and prevent overheating.
7. Canada Pooch Chill Out Cooling Mat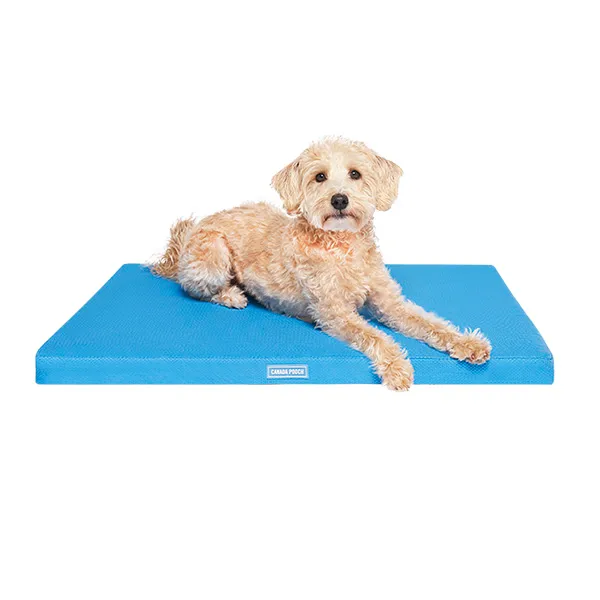 The Canada Pooch Chill Out Mat is a chemical-free Casper dog bed made from highly absorbent polyolefin elastomers. It uses a natural evaporative cooling effect to help pull body heat from your dog.
The polyester cover with poly filling no frills x large is a removable and machine washable cover to help keep the bed sanitary, even when used outdoors.
Best Cheap Dog Beds
If you have multiple pets or require multiple beds, the cost can add up. A great way to save a few bucks and keep your pet cot washing machine comfortable is to look for some budget-friendly beds.
8. Molly Mutt Stuff Sack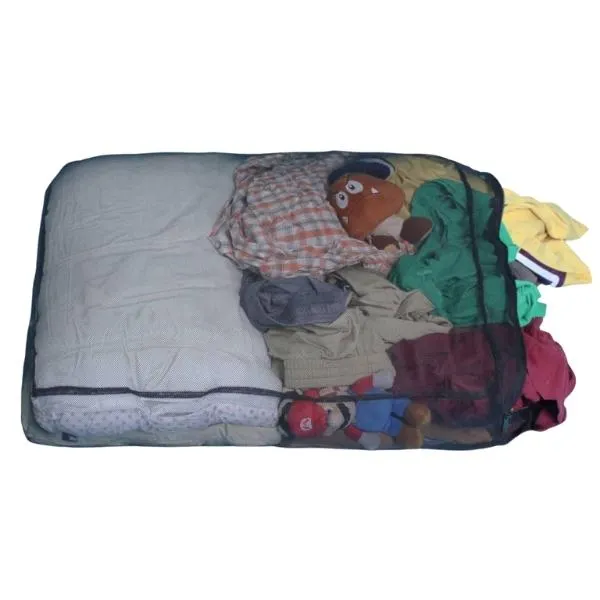 What if we told you that you could save money on energy gel and space with your dog's bed? The Molly Mutt Stuff Sack is a durable cotton canvas sack and canvas cover that can be stuffed with blankets, pillows, towels, clothing, or just about any soft fabric.
Best Dog Bed Cover
You hate to spend money on a nice comfortable Casper dog bed only to have it get torn by your dog's claws, permanently covered in pet hair, or saturated with the dreaded pet parents and pet product's wet dog scent. Instead of constantly replacing your dog's expensive beds, try a dog bed cover to make your dog's bed last.
9. Molly Mutt Armor Water-Resistant Bed Liner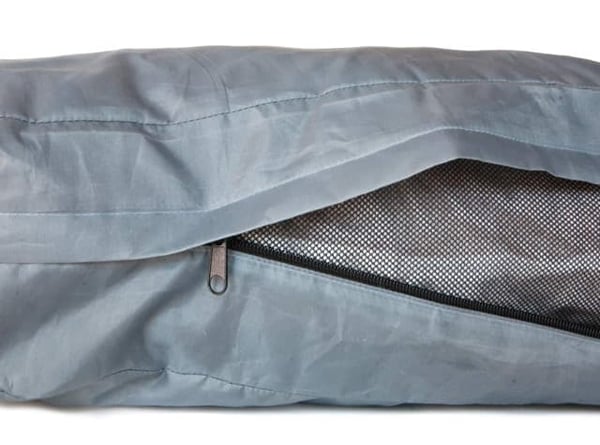 Protect your pet's bed Great Danes with the durable Molly Mutt Water-Resistant Bed Liner. This 100% non-toxic polyester cover comes in three sizes for any rectangular bed or pillow, and it pairs perfectly with the Molly Mutt Stuff Sack. This style bed is perfect for everyday use, but it also works as an outdoor Casper dog bed and is an accident-proof dog crate bed solution.
Best Dog Blanket
Sometimes a cozy bed just isn't enough. A soft dog blanket is an excellent way to tuck your little pooch in on a cold winter night.
10. Smart Pet Love Snuggle Dog Blanket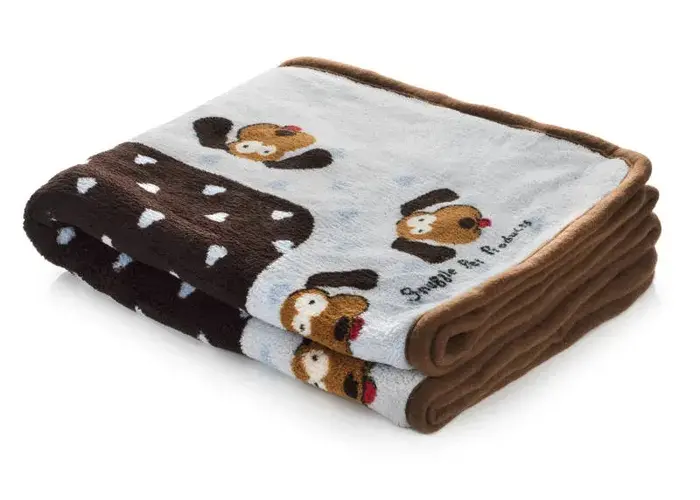 This blanket is too cute! The Smart Pet Love Snuggle Dog Blanket is a soft plush throw that is perfect for a cozy nap. The warm fleece blanket can be used to swaddle a stressed dog, line a crate or kennel, and works as a simple travel bed.
Find the Best Dog Bed for Your Dog!
As you can see, there are a variety of beds to choose from. The best overall bed for your pup will depend on their individual needs.
Be sure to consider their size, sleeping habits, and lifestyle when making your decision on heavy duty. With so many great options available, you're sure to find the perfect fit for your furry friend!
You may need more than one dog bed on hand too! A nice fluffy dog bed is great for sleeping at night, but a bed for car rides or outdoors, a durable and more compact bed, is a better option.
Now that you know what to look for in a dog bed, you're ready to start shopping! Which of these best beds do you like? We'd love to hear about it below.