When it comes to treats for overweight dogs, it can be difficult to tell if you're helping them to shed the excess fat, or if you may be contributing to their weight issues. If you've read our post on
how to tell if your dog's overweight
, you've possibly turned a critical eye on your dog, and your feeding practices, and may have even noticed your furry little pal is packing a few extra kilograms.
But what good dog owner can stand to withhold treats when they look up at you with those big, wet eyes? None, that's how many. The good news is, you can still fit treats into your pet's healthy diet. There are a lot of options out there for healthy treats, but just like with our food, things aren't always straightforward. One of the things you're going to want to know is the difference between low fat treats and low calorie treats.
Pet food companies and pet owners often treat low fat and low calorie options interchangeably, even though the two are quite different. Both are marketed as "health food" for your dog, and it's left at that. But just like healthy human snacks, healthy dog treats require a closer look before you buy in. The trick is knowing what to look for, and knowing what certain ingredients mean.
WHAT ARE LOW FAT DOG TREATS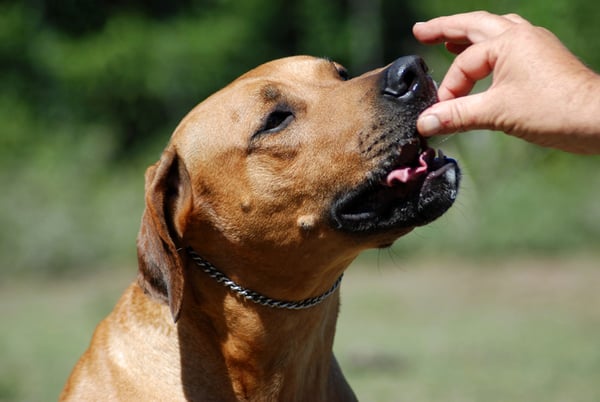 So your dog's overweight. You might think the answer is simple: feed him low fat dog treats. Unfortunately, the answer is not that simple. If you take a close look at the ingredients in most low fat dog treats, you might be surprised to learn they are still quite high in calories and sugary carbohydrates.
By cutting down on meat and replacing it with sugar, it makes this treat not only unhealthy, but also defeats the purpose of helping your dog lose that extra baggage. It pays to pay attention to ingredient labels and to understand that low fat doesn't necessarily mean healthy, and might not be the best option for your furry friend.
When should I give my dog low fat treats?
All this being said, there is still a purpose for giving your dog low fat treats. Many dogs have health issues and need certain parts of their systems taken into consideration. A dog with pancreas issues, for example, may need to switch to low fat treats that can be more easily broken down in their digestive tract, putting less stress on this organ.
Low fat treats can support specific areas of your dog's body, and are usually recommended by a veterinarian or other dog health specialist. Because low fat treats consist of leaner cuts of meat or don't have as much meat, fillers, etc., they make a great alternative to more complex treats that can cause problems to their already compromised state.
Keep in mind that for obese dogs, weight management needs to focus on not only high quality ingredients, but also balanced with increased activity. So bust out that doggie treadmill! On second thought, why not just head to the dog park?
WHAT ARE LOW CALORIE TREATS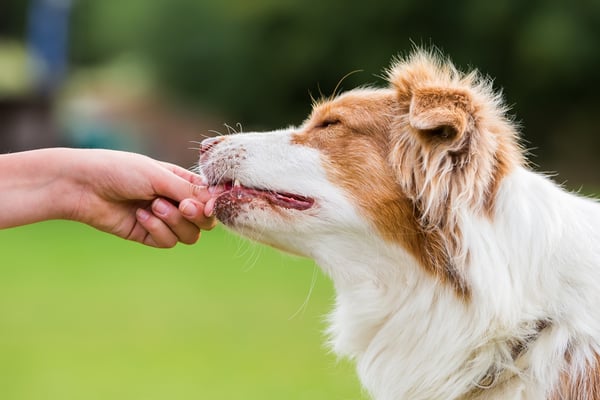 Low calorie dog treats are the direction you want to go if you want to limit the amount of calories your dog is taking in. These dog treats are usually made with leaner cuts of meat, have fewer fillers, and can be given to your dog more often (was that a cheer from Fido?).
Calories from high quality animal protein, low glycemic whole grains, and fruits and vegetables are much easier for a dog's body to appropriately process. Low calorie options also include a wider range of natural, limited, or single ingredient dog treats. These treats will help balance the calories in to calories out ratio. Just as for ourselves, you want your four legged friend to have a higher calorie output.
When should I give my dog low calorie treats?
Low calorie dog treats are excellent for training, as you can reward your pup without guilt about contributing to their weight issues. Even dogs without weight problems can benefit from low calorie treats, which can help prevent future weight problems. Of course, proper exercise is still a factor for your dog's weight.
Depending on the dog, the balance of exercise and calorie intake will differ. A highly active puppy won't need to worry about low calorie treats, as they're usually burning off all the energy units they have consumed. Low calorie treats would certainly benefit an adult dog, as they're not burning off as many calories and are a good option for maintaining your dog's healthy weight.
5 BEST LOW FAT TREATS
BEST LOW CALORIE TREATS
Coco Therapy Coco Charms -

Coco-Charms come in two delicious flavours, pumpkin pie and blueberry cobbler, and they smell as good as they sound. Coco Therapy uses only

organic, GMO-free ingredients

and are only 1 calorie per treat!
Charlee Bear Turkey & Cranberry treats - With just 3 calories per treat, these tiny are great for training, not only because they're a good protein source, but also because they're pocket-friendly. There's no grease, no crumbs, and no smells to contend with.
Fruitables Skinny Minis - What's better than bison when it comes to dog treats? It's not only delicious, but also a very lean cut of meat, slicing the calories to only 2.5 each. This makes Skinny Minis an excellent training treat.
Zuke's Mini Naturals - Oh peanut butter… These moist and delicious dog treats take the cake. With only 2.2 calories per treat, they're also rich in antioxidants, with no artificial colours, flavours, and contain no byproducts.
Crump's Mini Trainers - Coming in at just 1.5 calories each, these miniature beefy bites are a high protein treat made in Canada. Their soft and moist texture make them a desired treat, and only FDA-approved chicken and beef go into the all natural flavoured ingredients.
WHAT'S RIGHT FOR MY DOG?
Depending on what your dog needs, both low calorie and low fat treats are viable options. If your furry friend has health issues and requires a low fat diet, then the low fat treats are perfect for your dog.
However, if you're looking for something to help maintain a healthy weight, low calorie treats are the better choice. With a fraction of the calories, these treats make it easier to balance the calories in with the calories out, making them excellent for training/rewarding. You can feed your dog multiple treats without stacking those calories to epic proportions.
It seems like your dog's been extra good as you've read this article. One might think she deserves a treat. What kind? Well, that's up to you.
---
Posted by Homes Alive Pets
---