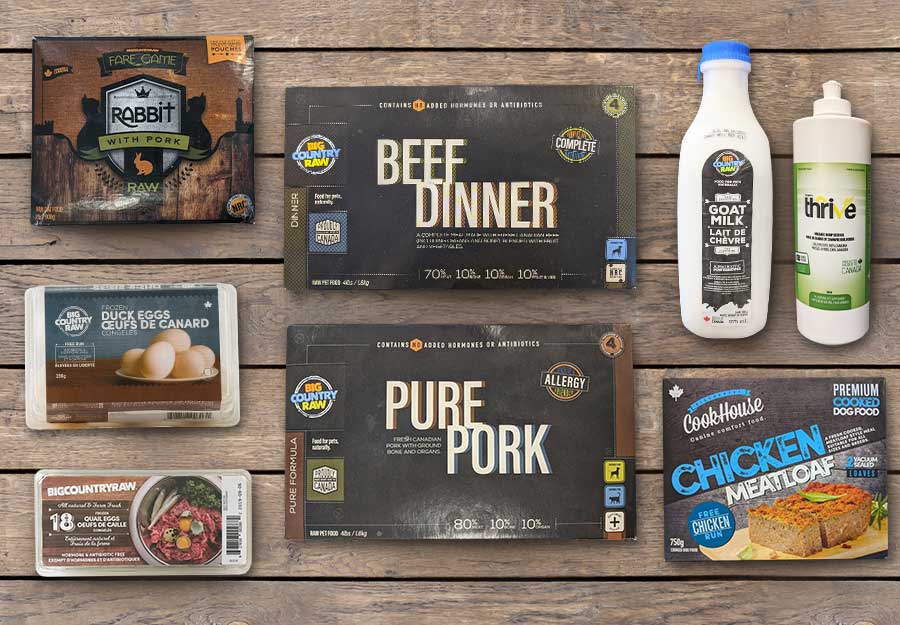 Big Country Raw Dog Food: A Complete Review and Buyers Guide
When it comes to our pet dogs and cats, their food diets are important to their health and happiness. If you are considering feeding a raw diet to your dog, or even if you already do, you need to check out Big Country Raw Dog Food. This east coast brand is new to our stores, and we are so excited!
Granted, we are easily excitable, but this brand has so many awesome products that we just had to gush a little bit. To help you navigate this comprehensive raw brand, we put together a complete buyers guide to Big Country Raw dog food.
From Cornish hen and organ meat to pure turkey and fare game, Big Country Raw uses only the best, most nutritious ingredients for your dog to grow happy and healthy.
Who is Big Country Raw?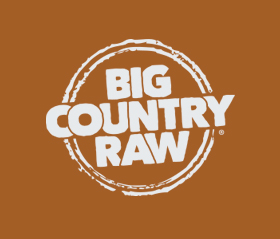 Big Country Raw dog food was created by Rob and Geraldine Brouwer. Their years of experience breeding Bernese and Greater Swiss Mountain Dogs lead Rob and Geraldine to take a closer look at pet nutrition and how their diets could impact the overall health of their puppies.
They quickly realized that to properly support the development stages of their puppies they had to feed a better-quality diet to meet the biological needs of dogs – and Big Country Raw was born.
They saw undeniable benefits with all of their dogs, and in 2012, Big Country Raw opened it's doors in Smithville, ON.
Big Country Raw dog food is determined to offer nutritionally balanced raw diets that are easy to feed, affordable, and safe.
What's so Special about Big Country Raw Dog Food?
Raw has become a very popular feeding choice, with dozens of different brands and several formats, so what sets Big Country Raw apart from its competition? Here are 5 reasons that Big Country Raw dog food stands out:
Impressive Selection
BCR raw dog food is one of the most comprehensive raw brands in Canada. In addition to their complete dinners, Big Country Raw has customizable options with both single and multi-protein blends, bulk sizing, side dishes, cooked meals, dehydrated diets, bones, and a variety of supplements and treating options.
With all these options, it's easy to feed a complete, diverse, and nutritious diet to meet the unique needs of your pet.
Fiercely Canadian
We love a truly Canadian product, how about you? As proud Canadians, Big Country Raw is committed to supporting local farmers and processors. All of their ingredients are sourced, processed, and manufactured in Canada (Wild Game Kangaroo being the only exception).
Highest-Quality Ingredients
Good food comes from great ingredients, and Big Country Raw settles for nothing less than excellent.
All Big Country Raw dog food ingredients are sourced from human-grade, federally inspected processing plants. They only use pasture-raised beef lamb and buffalo, wild-caught fish, free-range poultry, and organic produce.
Protein Variety
To complement their wide range of diet options, Big Country Raw has an impressive selection of protein options. This allows for rotational feeding, accommodates food allergies, and keeps mealtime exciting for picky eaters.
From staples like chicken, turkey, and beef, to exotic and novel proteins like rabbit, kangaroo, and sardines, Big Country Raw has something for everyone.
Easy Portion Packaging
One of the most unique features of big country raw cat food is their easy-open, easy portion packaging. Making raw easier to feed makes it a more accessible and desirable food format for pet owners, so Big Country Raw did just that.
Pre-portioned blocks are individually wrapped for easy feeding. Simply defrost and serve.
For those looking to buy in bulk, Big Country Raw dog food offers 12 and 18 lbs Grab N Go Boxes, as well as 4 lbs tubs. It's a great way to save some money when feeding bigger dogs and multi-pet households.
Big Country Raw Dog Food Breakdown
With so many options, how do you know which formula is best for your furry friend? To help you find the best raw meal plan for your pet, here's a simple breakdown of Big Country Raw's different diet options:
Dinners
If you are looking for a simple and complete raw diet for your pooch, Big Country Raw Dinners are the way to go. These full meal diets use 70% muscle meat, 10% organ, 10% ground bone, and 10% organic produce.
With 8 formulas to choose from, Big Country Raw Dinners are versatile and nutritious. The only recommended supplement is a good quality fish oil, like Thrive Herring or Hemp Seed Oil.
Signature Blends

Big Country Raw's Signature Blends are perfect for picky pets. The exclusion of fruits and veggies make the diet suitable for allergies and food sensitivities, too, though they do require minor supplementation, like Thrive Fortify, and can be customized using your choice of produce, botanicals, or supplements.
With five delicious blends, Signature Blends are perfect for anyone looking to get the most out of each protein. These formulas combine poultry, red meat, or fish together to get a well-balanced blend of nutrients using an 80% muscle meat, 10% organ, and 10% bone mix.
Pure Formulas

For pets with unique dietary needs, Big Country Raw Pure formulas are the perfect single protein blend of meat, bone, and organs. With a recipe make-up equal to the Signature Blend line, Pure diets should be complemented with Thrive Fortify to ensure appropriate nutritional balance for dogs.
Choose from one of 8 different proteins or rotate between them to provide maximum nutrition. These diets are easy to customize to suit your pet's nutritional needs. Incorporate fresh produce, eggs, or goat's milk to spruce up this allergy-friendly diet.
Extra, Extra!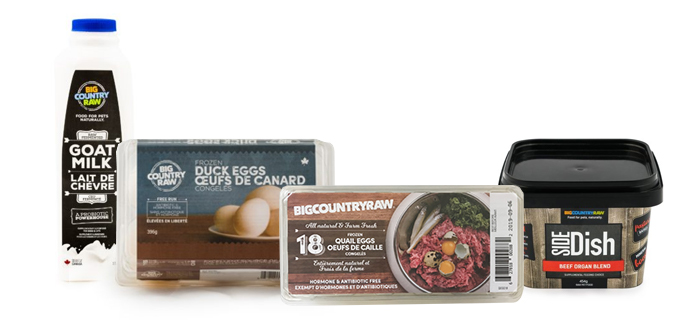 To get the most nutrition into your pet's diet, Big Country Raw dog food recommends sprucing up your pet's diet with some delicious and nutritious meal toppers or side dishes. Let's look at some of the super cool options available.
Eggs – One of the most unique and exciting options from Big Country Raw is their raw quail and duck eggs. These are an excellent source of nutrition, like B vitamins, and provide a nice protein and fat boost. Feed the shells too! They are an excellent source of calcium.
Bones – Edible and recreational raw bones are perfect for treating your dog while supplying extra calcium, phosphorus, fat, and protein. Choose from a variety of animal sources and types of bones to best suit your dog's nutritional needs and chewing style.
Goat's Milk – Adding raw fermented goat's milk is an excellent way to add flavour and boost digestion. This probiotic-rich treat will improve digestion, support the immune system, and add essential moisture to your pet's meals. Goat's milk is the universally accepted milk for mammals, so it's safe and healthy for dogs.
It's available in both a frozen liquid that can be poured over food or fed separately or as tasty, cheesy cubes for easy treating.
Side Dishes – Supplementing your pet's diet is made even easier with BCR raw dog food's side dish assortment. Organ blends, beef tripe, veggie blends, and pumpkin puree are all super easy and tasty formulas that can be combined with your pet's raw diet (or any diet) to support health and customize diets to suit your pet's unique nutritional needs.
Cooked & Dehydrated Foods

Adjacent to the traditional raw food formulas are fresh-cooked, and raw dehydrated diets. These can be incorporated into their raw diet, fed as treats, or substituted for meals when travelling.
Meatloaf – Who doesn't love meatloaf. Choose from 4 different cooked meatloaf formulas. They are ideal for senior pets, pets with sensitive digestion, or just as a special treat. Made using only human-grade ingredients, this meatloaf is good enough for you to eat, literally!
Trek – For raw feeding on-the-go, or if you just forgot to defrost your regular raw meals, Trek is a dehydrated raw diet that is easy to substitute as needed. Rehydrate Trek with water, bone broth, or goat's milk.
Thrive Supplements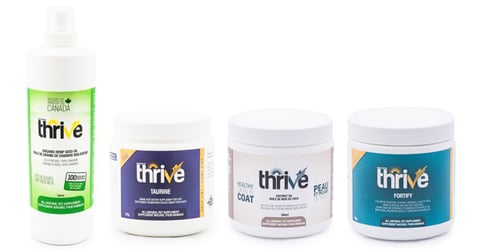 With a large selection of health aids and nutritional supplements, Thrive offers solutions and preventative aids to support overall health, specific health issues, and multi-vitamins to buffer homemade and customized raw diets.
Thrive Fortify and Hemp Seed Oils are recommended as staple supplements for all Pure and Signature Blend to ensure the foods meet all nutritional requirements for dogs.
How to Feed Big Country Raw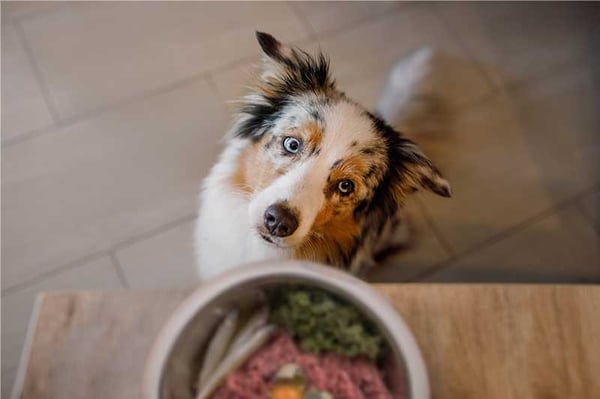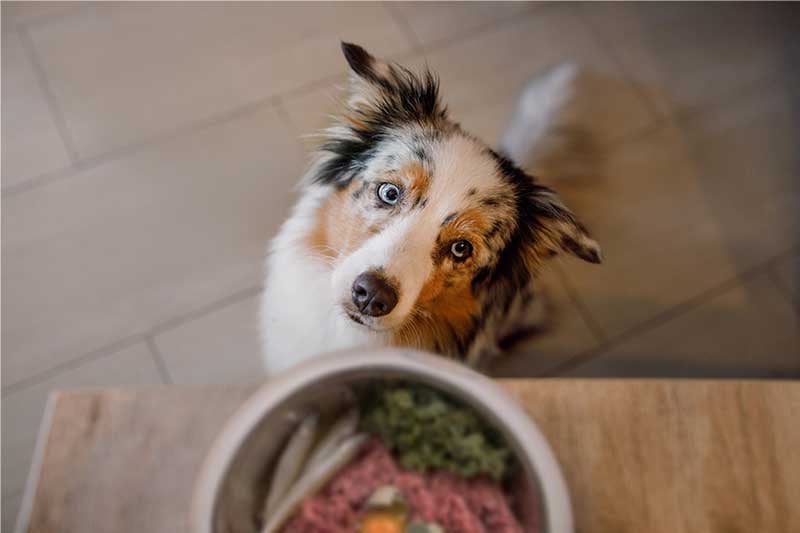 Once you've chosen the right diet for your pet, it's important to determine the right portions for them. The general rule of thumb for raw feeding is about 2-2.5% of their body weight for dogs, but this is just a starting guideline.
Factors like age, activity level, and health should all be considered when calculating their caloric requirements.
Raw Dog Food Calculator
Are you ready to switch your dog to a raw diet? Enter your dog's weight and pick the most appropriate lifestage to find out how much raw dog food your pooch is going to need.
Split daily feeding recommendation into your preferred number of meals per day for your dog.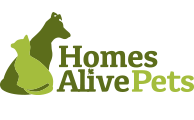 Kitchen Scale
One highly recommended tool for raw feeding is a reliable digital kitchen scale. Big Country Raw knows that feeding guidelines are important, and accurate portions are important to maintaining healthy weight and muscle mass. Pick up a small kitchen scale that you can use to weigh out your portions properly.
Flexible Feeding Practices
Feeding guidelines are an excellent starting point, but Big Country Raw is designed for rotational and flexible feeding practices. Routinely offering add-ons, like eggs, goat's milk, and raw bones can help to accommodate fluctuating feeding guidelines during developmental periods and times of increased energy output.
Full Meal Plans
Big Country Raw is more than just a one-step diet, it's a comprehensive meal plan. They are so committed to helping you craft the right meal plan for your pet that they have nutrition specialists available to help you customize a well-balanced meal plan so that your pet can thrive on Big Country Raw.
Big Country Raw has made feeding raw easier and healthier than ever before. Are you ready to give it a try?