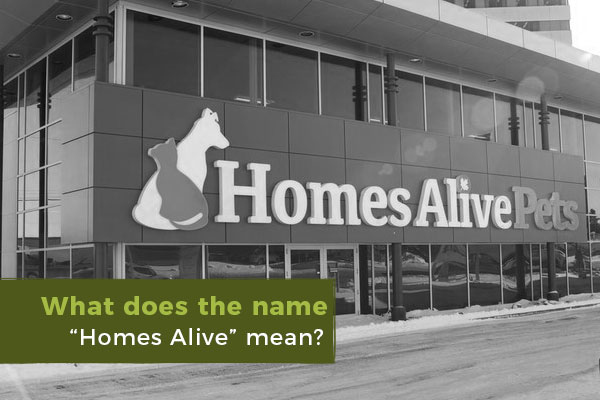 Let's face it, Homes Alive Pets is definitely a weird name for a pet store. I know this because anytime I tell someone about our company I get a, "Homes what?" Maybe you have even experience this when you are trying to tell someone about Homes Alive Pets. You might wonder what kind of people sit around and think about a name for a pet store, and come up with the name "Homes Alive"? Well, I assure you there is meaning behind it. In fact, the name serves as a constant reminder as to why we exist.
A Bit of Background
Leon (my father) owned his own business in the grocery industry during the 90's. Quite frankly, he worked relentlessly and burned himself out. He sold the business, and looked for opportunities with more purpose.
In 2004, my family moved to Santa Cruz, Bolivia and volunteered at an orphanage and daycare. I won't go into too much detail, but it is important to mention Bolivia, because this is actually where Leon had the inspiration for the name Homes Alive.

Leon is always thinking about new ideas, and in one particular journal entry, he was dreaming about getting back into business. In this journal entry dated May 2005, he describes that he wants to start a business that is built on a few foundations. He saw that we have a lot of privilege in Canada, and we have an economic system that has the ability to create excess. This was a stark contrast to Bolivia where there was consistent need.
He wanted to be a good steward of the privilege that he has as a Canadian businessman to create excess in order to give where there is need. He wrote out the name Homes Alive - A life-giving, wholesome, positive name. He paired the name with many possible industries including Homes Alive Pets.
In the end, the name is a reminder that we exist to "Value Every Life. Every Person. Every Pet."
Settling in Lethbridge
Fast-forward a few years; my family was transitioning back to life in Canada. It was a particularly challenging time for my parents as they were really struggling with figuring out how to settle their family back into Canada, and what to do for a living. Starting a new career at the age of about 45 was pretty daunting. Without knowing the next steps, they (pretty randomly) chose Lethbridge as an attractive community to raise their family.
Starting Homes Alive Pets
In a time where Leon was having a tough time pairing his vision with passion and purpose, he made a connection with his family history. Leon's brother was running Ropp's Pet Paradise in Brooks, AB, which was started by Leon's father, Eldon (learn more about the timeline here). This was an opportunity to pair his family's passion for pets with this vision that was positive, wholesome, and provided an extraordinary opportunity to give back to the community. All of that to say, it seemed like a good fit.
In 2009, they changed the name of Ropp's Pet Paradise to Homes Alive Pet Centre, and they opened our Downtown Lethbridge location.
We have always known that the name "Homes Alive Pets" would present many challenges. For example, it is hard for people to remember, or people call us "Pets Alive", etc. However, we believe that the name represents what we stand for as a company. It's a reminder that we are here to value every life. We are here to provide amazing jobs. We are here to provide quality pet supplies, and be genuinely helpful in helping pet parents care for their pets. We are here to impact and help people grow, and to give back to our community.
If you have any questions for me, please ask in the comments! We would love to here your thoughts and questions…