Every animal deserves a second chance at a good life. SCARS is a registered non-profit charity based in Edmonton and Athabasca that works within northern Alberta to rescue, rehabilitate, and rehome animals in need.

Many Alberta communities struggle with pet overpopulation. SCARS helps by taking in pets that are unwanted or slated for euthanasia. They collect pets from remote area dog pounds, vet clinics, and situations where animals have been lost or abandoned.
The SCARS story began with current President Sylvia Christiansen and Jan Pysyk. While working in the forestry industry of Northern Alberta back in 2000, they noticed an alarming number of homeless dogs in many of the rural communities.
They began to foster these animals in their own homes, and those of their friends and family so that they could be safely cared for and rehomed.
In time, this initial act of kindness and compassion for needy pets grew into the Second Chance Animal Rescue Society, that has already rescued over 10,000 animals.
SCARS works with community leaders, rural shelters, and veterinarians to quickly and safely rehome these animals. This reduces the burden on communities that simply aren't equipped to handle the volume of animals that need saving.
To further aid in preventing overpopulation, SCARS works with these communities through their Spay-Neuter-Return program, which offers spay or neuter services, as well as vaccinations, deworming, and microchipping. This helps prevent unwanted litters and enhances the safety and wellness of both pets and people in the community. Check out SCARS YouTube channel to learn more about this program.
SCARS Mission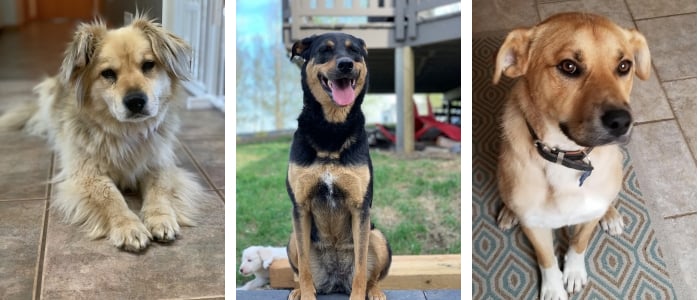 Many of the strays and abandoned pets that come into SCARS care have sad beginnings. Injury, illness and neglect are common, and rehabilitating these animals is just as crucial as rehoming them.
They are fortunate to work with many local veterinarians that offer discounted services to these needy animals. Without their help, many of these animals would continue to suffer.
SCARS has so many heartwarming and heroic rescue stories, and each one shows the care and compassion of their team and volunteers. Through the years, SCARS has saved so many lives.
In 2018 alone, SCARS took in 1,226 animals and adopted out 968 of them. They also provided 209 spay-neuter-return services. None of this could have happened without the support of their community, sponsors, volunteers, and the 120 foster homes that take in these animals until they can find their furever homes.
Disaster Relief
Recently, SCARS stepped in to help during the Wabasca/MD of Opportunity/Bigstone Cree Nation wildfire evacuation. Their team of volunteers, working with the Alberta Animal Disaster Response team, selflessly headed into the evacuated communities to assist in emptying local pounds.
They then went home-to-home collecting the pets and livestock that had to be left behind. The animals were safely transported to foster homes and reunited with their families as soon as possible.
SCARS is no stranger to disaster relief. They aided in collecting and rehoming pets during the Slave Lake wildfire in 2011 and cared for displaced animals during the Fort McMurray wildfire in 2016.
Spay-Neuter-Return and Walls 4 Winter
Another effort to save lives comes in the form of the Spay-Neuter-Return and Walls for Winter programs. The Spay-Neuter-Return program helps to reduce the population problems in rural communities
SCARS also partnered with Alberta Job Corp. to build insulated dog and cat shelters that are donated to communities who participate in the SNR program. These communities would otherwise not be able to provide a warm shelter to animals in need, during the colder months and harsher weather conditions.
To learn more about these programs, and how you can help, check out the Spay-Neuter-Return and Walls for Winter page. Support for these projects can come in the form of supplies, services, monetary donation, or even just your time.
Mouse Busters
SCARS is always looking to home feral cats that are unlikely to adapt to indoor living environments. If you are in need of a good hunter to control the mouse population on your property, then these cats are just what you're looking for.
These cats are ideal for farm and barn life. They prefer to live outside, with less human interaction, and the best part is that they come spayed or neutered and will not contribute to the overpopulation problem.
So... If there's something strange in your barn or shop...
Who you gonna call?
Mousebusters!
Fundraising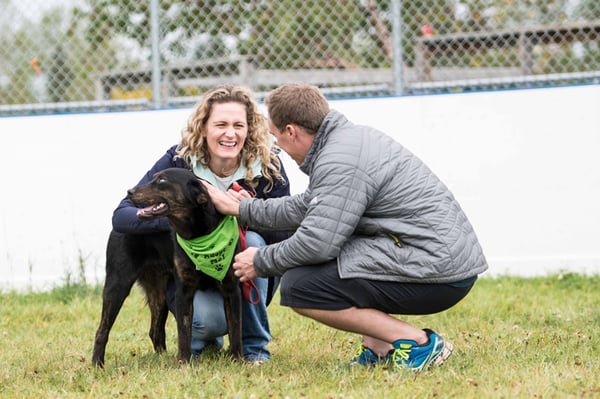 SCARS relies on the donations, support, and kindness of the community to continue to give these animals the quality of life that they deserve. There are many opportunities to connect with SCARS and show your support.
Each year SCARS hosts and participates in numerous fundraising events to raise the money that is needed to cover vet bills and care for these animals. They also help to promote humane animal treatment and raise awareness in the community.
Check out some of our favourite SCARS events:
Adoption Events
The best trips to the pet store are the ones where you get to meet and cuddle some adoptable pets. They are a great way to interact with your potential new pets in a neutral environment. Get information about the adoption process, chat with the foster families, and learn more about the rescue itself.
Even if you aren't ready to add a new pet to your family, adoption events are fun for everyone. Check out their Facebook Events page to find out when the next adoption event is happening near you!
Tails on the Trails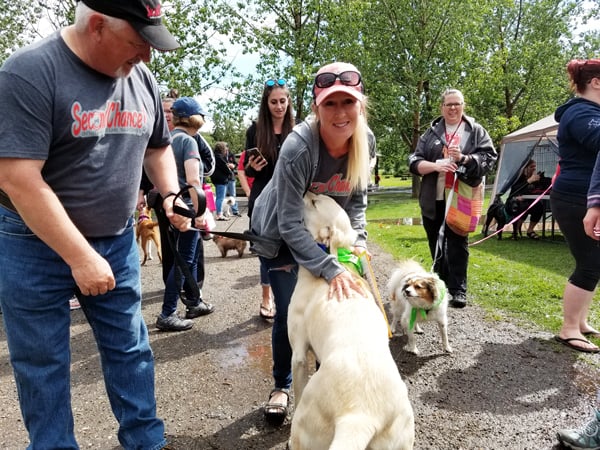 One of SCARS yearly events, Tails on the Trails, is a pledged dog walk and an evening of fun. This event raises much-needed funds for SCARS and is a family and pet-friendly day that includes food, drinks, vendors, and music.
Many adoptable pets will be attending the event as well, so it's a great way to meet a new furry friend.
Critters & Cocktails
SCARS most significant yearly fundraising event is a gala called Critters & Cocktails. Not only is this event a fantastic way to support SCARS, but it's also a classy night on the town with a cocktail hour, dinner, and a silent auction.
So get dressed up, and cheers to SCARS and all of its supporters!
How Can You Support SCARS?
There are tons of ways to get involved, but not every way is right for everyone.
If you are not ready to adopt or foster, then consider donating, volunteering, or even just helping them spread their message.
Support comes in many forms, and there is no one right way to support SCARS in achieving their goals. Businesses like ourselves, veterinary partners, and local businesses show support through sponsorship, services and participation. Here are a few local businesses and supporters that we would like to recognize on SCARS behalf:
Paula Bissel
These individuals and businesses show continued to support to SCARS and a passion for humane animal welfare. They go above and beyond to help the SCARS team and the animals that they save.
What Can You Donate?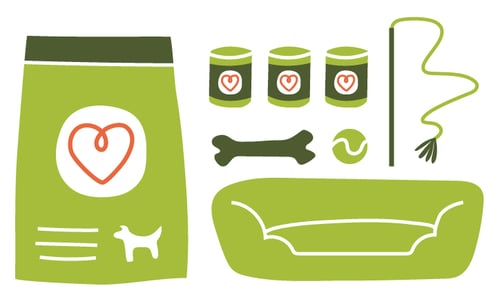 SCARS rescues dogs, cats, and occasionally also help other animals, like rabbits and livestock. They have a high intake volume because of their extensive network of foster homes and volunteers, so they are always in need of supplies, donations, and support.
Check out SCARS wishlist to find out what supplies you can donate. They can take new and gently used items and cleaning supplies.
Many businesses act as drop-off locations for donations, so find one near you. They will store the items for later pick-up by the SCARS team.
Monetary Donations
Each donation will go to support the SCARS overall cause and provide valuable and life-saving goods and services to animals in need. For as little as $50, you can help provide a set of vaccinations to a dog or cat.
SCARS is fortunate to be partnered with some great organizations that help to maximize your donations:
ATB Cares
The ATB Cares Donation project is a simple way to donate to SCARS. Just go to their website to make a donation, no service charges, and ATB will tack on an extra 15% to your donation.
Aeroplan
You can donate your Aeroplan miles to SCARS too. The miles can be redeemed for travel, car rentals, hotel stays, and even items that can be used for a charity auction and other fundraising efforts. To top it off, Aeroplan will add an additional 10% to your donation.
Sanctuary Animals
While the goal is to find the right home for every animal that comes into their care, some animals go into SCARS sanctuary program. This category is designed for pets that have medical or behavioural needs beyond what the average pet owner can provide.
These animals are difficult to rehome, and will likely stay in SCARS care permanently. SCARS permanent residents can be sponsored to help cover the cost of vet bills, medications, training, and daily care.
$500 = 6 months of care
$1000 = 1 year of care
*Monthly payment option are available
Donate Your Time
Not all donations have to be money or supplies. SCARS is almost entirely run with volunteers. If you want to get involved, you can participate in adoption events, trade shows, animal transportation, or even donate a service like administrative, IT, or marketing skills.
Every little bit helps, so if you want to get involved, contact the SCARS team today to see how you can get started.
SCARS hosts volunteer orientation sessions to explain their operations and the different ways that you can volunteer. The sessions will also cover information about how to become a foster home for SCARS. These sessions are no-obligation and open to anyone who is looking for more information about SCARS and their volunteer opportunities.
Adoption Process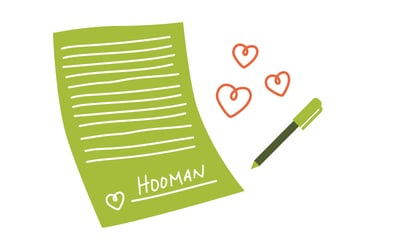 If you are interested in adopting an animal from SCARS, then here is a quick breakdown of the steps involved:
If you see a rescued animal on the website that you are interested in learning more about, then you'll first need to fill out the appropriate adoption form and send it into adoptions@scarscares.ca.
Once your application is received, a volunteer adoption screener will get in touch with you by phone to review your application. Then, they pass your application on to a foster home supervisor.
The supervisor will phone you to provide more information about the process and the pet and answer any questions that you may have. If they believe that this pet will be a good fit, they will approve your application. If they feel that the animal you chose is not the right match for your family, they may make some suggestions about other adoptable animals that may be better suited to you.
A meet and greet will be scheduled to allow you to interact with the animal. This will help you determine if this is the pet for you. You will be able to see their personality and will give the animal a chance to introduce themselves in a calm and quiet environment.
If all goes well at the meet and greet, your application will be considered among the other families that applied and may be a match for that pet. SCARS will always choose the home that is the most appropriately suited to that animal's needs.
Fostering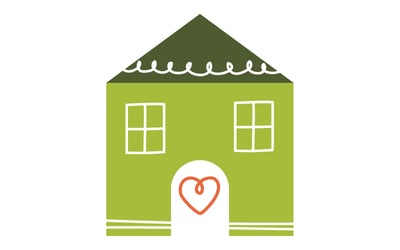 Not ready to fully commit? Consider fostering instead. Foster homes allow the rescued animals to be rehabilitated and cared for while they are searching for their new furever homes. Some animals are in foster care for very short times, and others may take longer to find their match.
Foster volunteers are such an essential part of SCARS goals. SCARS has no facilities, and rely on foster homes to be able to take in more animals. The more fosters that SCARS has supporting them, the more animals they can save.
Fostering is easy. An intake coordinator will meet with you to discuss your routines, and what kind of animals and needs that you can provide for. When animals come in that suit your home, they will be placed with you until they are adopted.
SCARS will support you every step of the way. There is no cost to you, and the SCARS team will provide supplies, medical care, and support for you and your foster pet.
In return, they ask that you help showcase your foster animal once a month, through adoption, or fundraising events.
If you are interested in becoming a foster volunteer for SCARS or have questions about fostering, email fosterprogram@scarscare.ca.
Are You Ready to Get Involved?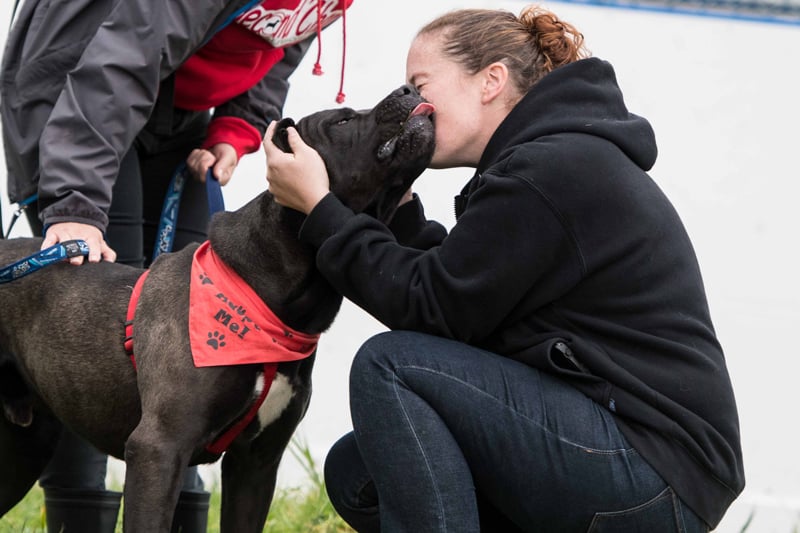 Saving a life is so much easier than you think. Every little act of kindness can change the fate of an animal in need. Whatever you are capable of contributing, whether it be time, money, or transportation, no contribution is too small.
Your efforts will help SCARS fulfill their mission to provide safety and security to animals in need.
Get in touch with SCARS to find out what you can do to save a life!
---
Posted by Krystn Janisse
---