The Humane Animal Rescue Team is a non-profit organization committed to rescuing, rehabilitating and rehoming stray, abandoned, and unwanted dogs in rural communities, including first nations.

hart was formed in 2003 by a small group of dog lovers who saw an opportunity to help dogs in need due to overpopulation in the community of Hobbema (Maskwacis).
By meeting with elders, leaders, administrators and employees of the community, they were able to assess the magnitude of the issues, the support available within the community, and the cultural significance of the dogs in the indigenous history.
Together the team helped develop by-laws, guidelines and tools to facilitate rescue activities, and received their Registered Charity status. Immediately hart started fundraising, but most importantly they started rescuing dogs in need.
The Dog That Launched 1000+ Rescues
It all started with Sasha, hart's very first rescue. Sasha was the rescue that not only made all of their efforts real but also helped the hart team truly understand the good they were doing.
Sasha and her puppies were taken in by the Louis Bull Police department after a call about a dog bite. Sasha was defending herself and her pups from teenagers who were hitting her with sticks and rocks.
Sasha and her puppies were all rehabilitated and rehomed, but during their time with hart, they showed the team the gravity of their mission and brought true meaning to their organizations.
The team learned how to handle puppies, what to expect from their development, and how to provide a safe and comfortable environment for a dog that had never learned to trust people before.
Although Sasha crossed the rainbow bridge in 2014, she sparked the passion and commitment that the hart team, her adopters, and their supporters use to continue to save lives.
Since their humble beginnings, hart has rescued and rehomed more than 1,634 dogs. In 2018 alone, 82 dogs were rescued, 310 vaccines were administered, over 667 adoption applications were submitted, and 28 wonderful foster parents chose to support hart.
hart Events
Like most rescues, hart relies on the donations, support, and kindness of the community to continue to give these dogs the quality of life that they deserve.
hart is very active in the community and works hard to make it as easy as possible for us to support them. Every year they host dozens of events around the city to fundraise, raise awareness, and allow potential adopters to meet adoptable pups.
If you want to know what hart has planned for this year, check out their current events page on their website, or follow them on Facebook for the most up-to-date information.
There are many ways to connect with hart, but here are some of our favourite hart activities:
Adoption Events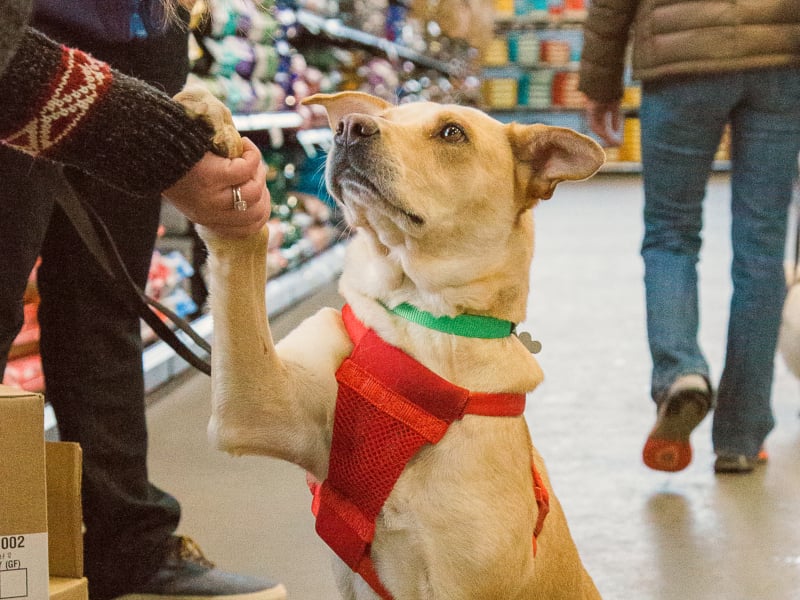 hart hosts numerous adoption events at local businesses around the city. These events are a great way to connect with the team and to meet some of the adoptable dogs with their current foster parents.
Check out their Facebook page to see when the next adoption event is happening near you!
Putts for Mutts
Who doesn't love a charity golf tournament? Even better, how about one with free dog kisses?!? hart's annual golf tournament not only helps raise funds, but it's a fun event for golfers of any skill level.
Sneakers and Strays

hart's biggest event of the year is Sneakers and Strays, a fun run with many festivities and vendors that guarantee a good time for anyone who wants to run, walk, or just come and hang out.
Snacks, samples, activities and awesome hart merch are available too.
How Can You Support hart?
There are tons of ways to get involved, but not every way is right for everyone.
If you can't adopt, foster. If you can't foster, sponsor. If you can't sponsor, volunteer. If you can't volunteer, donate. If you can't donate, educate.
Support comes in many forms, and there is no one correct way to support hart in achieving their goals. Businesses like ourselves, many veterinary partners, and other local businesses show support through sponsorship, services and participation, but there are a few local businesses that we would like to recognize:
Though they aren't pet businesses, they are animal lovers. Anyone can support hart, and supporting local businesses that support hart is another great way to get involved.
What Can You Donate?
hart rescues dogs of all shapes and sizes, so pretty much any dog supplies will be put to good use. Many items are reusable, like crates, leashes, beds and bowls, but consumable items like food, treats, toys, and pee pads are very appreciated.
Check out hart's wishlist for some ideas of what you can donate to support them.
Homes Alive locations and many other businesses around the city are drop-off points for any non-monetary donations of new and gently used items.
To take our support one step further, Homes Alive offers a 15% discount on all regular priced items that are purchased for our donation collection for hart. The discount is only valid on donated items that are left at Homes Alive for hart to pick-up.
Monetary Donations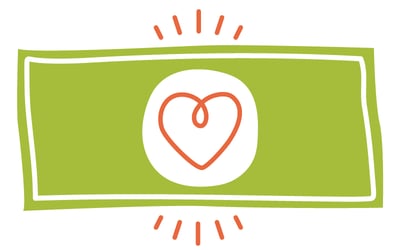 While we understand that not everyone can donate money, for those that can, it's important to know where your money goes. Through hart's website, donations can be made on a one-time basis or a monthly sponsorship.
Take a look at some of the things that your donations can provide:
$10 can supply a toy or chew to a dog
$40 can provide a deworming treatment
$100 can cover a complete veterinary examination
$250 will pay for a spay or neuter
$500 will provide a temporary house for dog's that can't yet be rescued
In addition to these donations, you can also donate to Frank's Fund.
Frank's fund is an emergency fund used for rescued pets requiring critical medical care. Frank's Fund is named after a very special dog that was brought into the hart family back in 2011 and made the trip across the rainbow bridge shortly after.
Adoption Process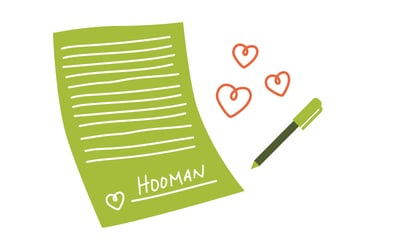 Adopting a dog is a bit more complicated than simply picking a dog that you like. hart needs to be sure that your home, family, and lifestyle are the best fit for the dog and vice versa.
Check out their website to see the full adoption process. Here's a brief summary of the steps:
Step 1 - Adoption application.
Step 2 - Phone Screening to discuss the adoption.
Step 3 - Meet and Greet with the foster family and dog in their home or a neutral environment.
Step 4 - Home Visits are required to assess whether you are able to provide an appropriate environment for that dog.
Step 5 - A 24 hour cool down period is used to allow you and the foster parent to decide if this is the best match for the dog.
Step 6 - Finalizing the adoption contract and adoption fees.
hart+ adoptions are for dogs with special needs or training requirements. These dogs have a stricter adoption process, as these animals require certain skill levels and additional support due to health or behavioural problems.
Fostering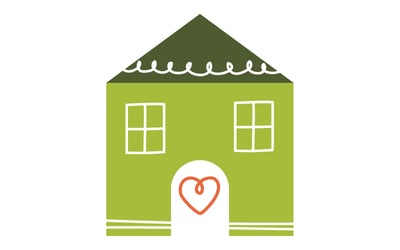 One of the biggest hurdles for hart is foster homes. hart is a shelter-less organization, so they are only able to rescue as many dogs as they can place in foster care.
Becoming a foster home for hart is a commitment, and it's not for everyone, so take a look at some of the things that you need to be able to provide and accommodate to foster:
Socializing and acclimating the dog to your home and routine
Basic training and behaviour
Medical care and monitoring for health concerns
Adoption process participation
Maintain contact with hart team
If you are interested in becoming a hart foster, fill out the online application or connect with the hart team for more details.
What Are You Waiting For?
Not sure what you can do? Connect with hart on Facebook to find out how you can show your support. hart is appreciative of support in any form, from adopting or fostering to something as simple as helping them spread the word by sharing their posts on social media.
How will you support hart? Let us know in the comments below.
---
Posted by Krystn Janisse
---