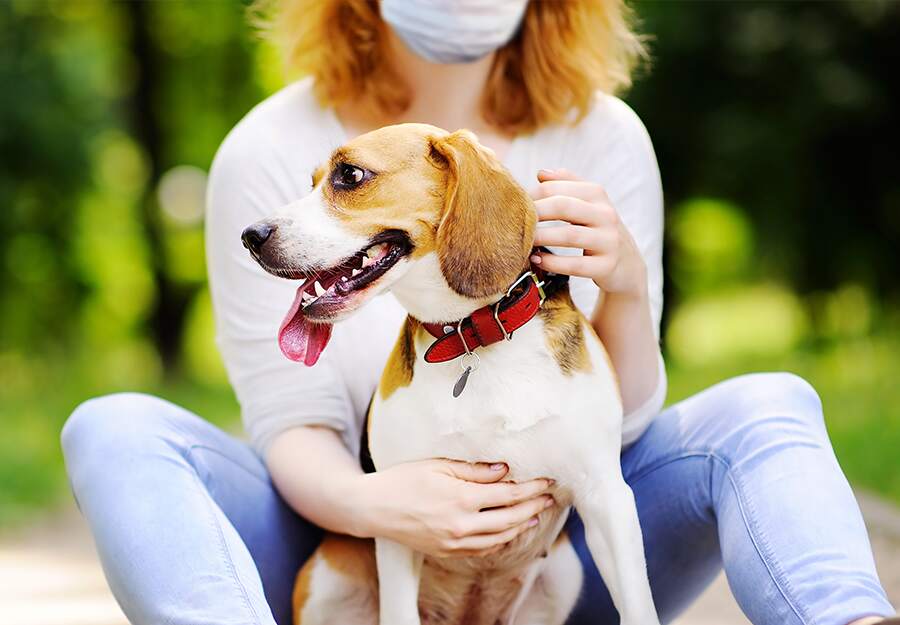 With the world turned upside-down by the Covid-19 restrictions and the public health order enforcing social distancing behaviours, it's more challenging than ever to keep our pets active, not to mention entertaining.
Adapting to lockdown life has been hard for us, so just imagine how confused your dog is. He's probably not complaining that your home all day, but his normal routine has been thrown totally out of whack. So what can you do to bring a small amount of normalcy back to his routine, and yours?
Social distancing may be limiting, but it doesn't make exercising your dog, or yourself, impossible. You just need to find new ways of keeping your pal both physically and mentally active.
What Does Social Distancing Mean for Pets?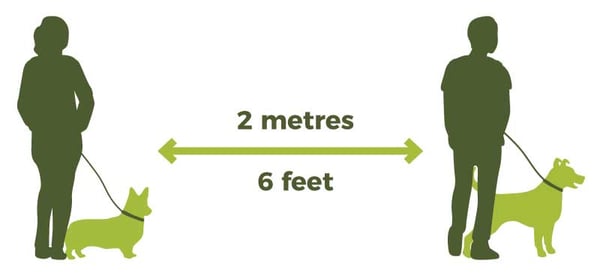 Staying home when possible, and social distancing practices are recommended, but what does this mean for your dog? Dog's are social creatures, so how can you meet his need to explore and play while still conforming to the lock down rules?
To get started, let's talking about what social distancing means for you, so that you can apply it to your pet.
According to Alberta.ca, "physical distancing involves taking steps to limit the number of people you come into close contact with."
The Alberta Government also points out that there is a clear difference between social distancing and isolation. Unlike isolation, social distancing practices permit you to leave your residence for such activities as exercise, essential shopping, and medical needs.
Physical or social distancing practices include:
Staying 6ft (2m) away from others when you leave your home. This includes at the grocery store, or even just walking down the street. (this excludes members of the same household or a cohort family)
Limit outings to essential errands, such as grocery shopping. Going out less frequently will help reduce crowding in public spaces.
According to Alberta's Mandatory Restrictions on Gatherings, groups of 15 people or more are not permitted, and those under the 15 person threshold are still required to maintain social distancing rules, as stated above.
Finally, practice good hygiene. Wash your hands after touching communal surfaces, cough or sneeze into your elbow or a tissue, refrain from touching your face as much as possible, and of course, avoid talking moistly.
How to Social Distance with your Dog
These restrictions will affect yours and your pet's normal activities, but you can still find ways to keep your dog active while social distancing.
A Word to the Wise
Before we get the list, it's important to point out that social distancing practices are being enforced and could lead to hefty fines, even jail time, if not followed. The rules are rapidly changing as the pandemic develops, and rules can vary province to province.
We encourage you to look into your provinces most recent rules and procedures to avoid getting into any trouble. The enforcement of these by-laws is designed to crack down of people genuinely disregarding the public health order, but I'd be remiss if I didn't mention the reports of some people getting ticketed on their outings, regardless of their compliance with the vague and sometimes confusing social distancing rules.
Do your best to plan your activities ahead of time and stay up to date on your city and provincial by-laws.
5 Ways to Win at Social Distancing with Your Dog
Don't let Covid get you down. Life may be complicated right now, but you can find simple and fun ways to stay active and keep both yourself and your pet entertained. These activities can offer both mental and physical stimulation to your pet.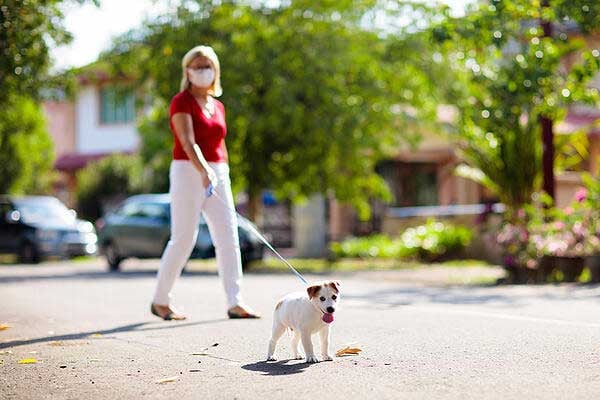 1. Go for a walk
Social distancing still allows for outdoor activities like how long should i walk my dog. The trick is to avoid crowded areas like dog parks, busy walking trails, and streets with lots of foot traffic.
Stick to your own neighborhood when possible or scope out a quiet area to reduce the chances of encountering other pedestrians.
It's also best to avoid letting people pet your dog, nor should you pet someone else's. There is no evidence to suggest that dogs can pass the virus to humans, but these interactions reduce your ability to staying socially distanced from people.
It's also a great opportunity to work on good walking behaviours. If your dog is not great at loose leash walking, then check out How to stop Your Dog from Pulling on Leash.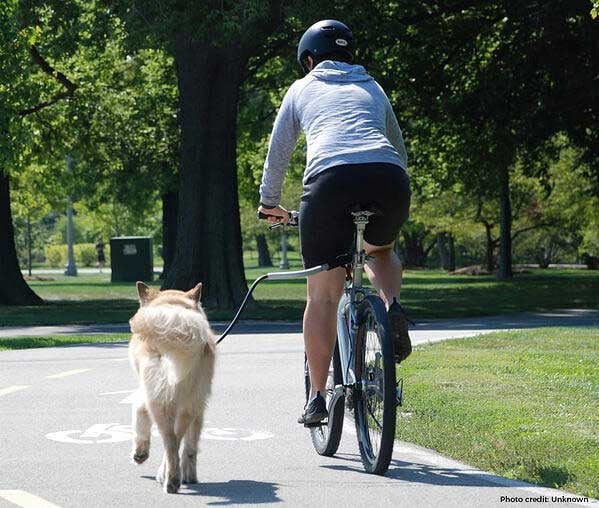 2. Go for a bike ride
If your dog is a runner, then it might be time to try out bike riding with your dog. Bike attachments, like the Sherpa Cycleash, can be used to safely clip your dog to your bike, allowing him to go for a run while you take a leisurely bike ride. This is great for high energy breeds who are used to the free-roaming nature of the dog park.
Bike attachments take some time to get used to, so start with short rides in familiar areas until your dog is confidently keeping up with you.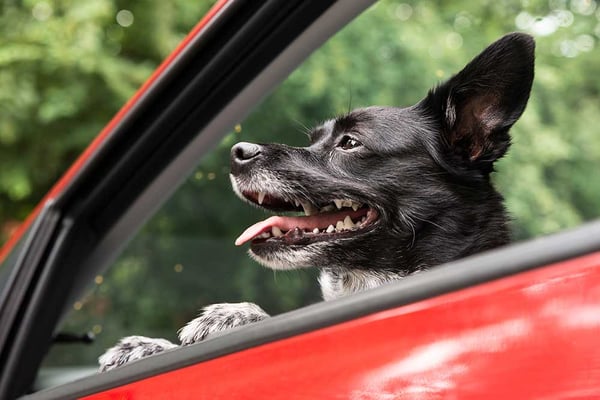 3. Go for a drive
If your dog loves the car, then taking them for a short drive can be a great way to keep them entertained and allow them to satisfy the need to explore.
Find a good car harness for your dog. If they are safely secured in their seat, then you can crack the window a bit, letting them take in the sights, sounds, and smells of the neighborhood.
This activity shouldn't be combined with running errands. It's never safe to leave your dog in the car, especially since the weather is warming up. Check out this temperature to see how quickly the temp can rise in your car: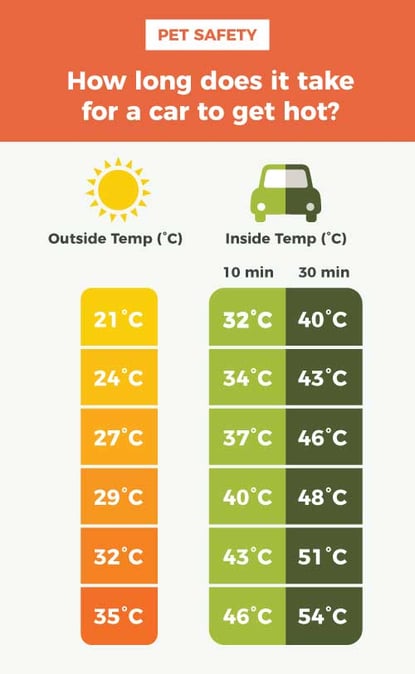 4. Backyard games
There's no better social distance-friendly way to enjoy the outdoors than from the comfort of your own backyard. There are tons of games that can be played in your backyard, like fetch.
Even if your yard isn't very large, you can still help your dog work up a sweat. If fetch doesn't work with the space you have, then consider other games. Scent detection or even DIY obstacle courses can be made with minimal effort.
Even moving your basic training session to the yard can make them more exciting and more challenging. The change of scenery can be just enough for make old simple tricks more fun.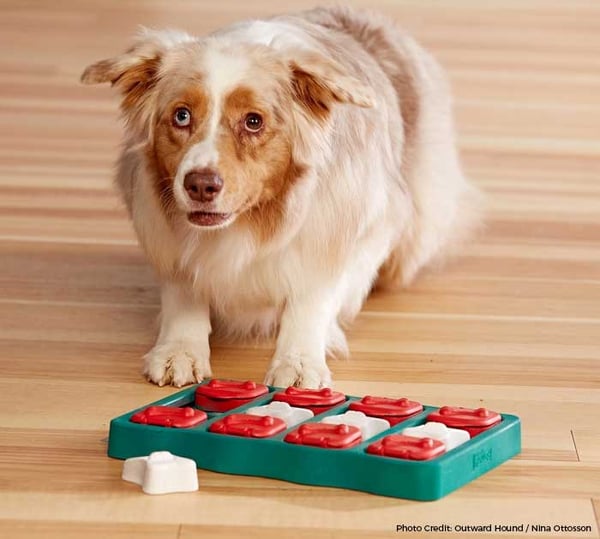 5. Indoor games
Don't have a backyard? Don't worry, there are plenty of indoor exercise opportunities to keep your pooch in shape.
Check out Bored Dogs: Symptoms & Solutions for Dog Boredom to keep your dog from building anxious or destructive habits while stuck at home. These tips can be especially helpful if you are working from home and find your dog is taking this time to demand more of your attention.
When it's time to go back to work, lots of dogs will start developing some separation issues. They quickly got used to you being home all day, so these boredom tips will come in handy when it's time to go back to work.
Take Care of Yourself
Keep in mind that dogs can easily pick up emotional changes in us. The best way to care for your dog is to care for yourself. If Covid chaos is stressing you out, your dog might start feeling that stress too.
Finding healthy and productive activities, with and without your dog is a great way to help you take a step back from the news and struggles of today, and tomorrow for that matter. Exercise, snuggling up on the couch for a movie night, or meditating can help you stay calm, which will help to sooth your pet as well.