Nothing beats the summer heat like a nice cool snack. Check out this DIY dog pupsicle recipe that is both healthy and delicious. Can dogs have popsicles?
One of the best ways to cool down on a hot summer day is with a delicious frozen treat. But popsicles, ice cream, and all that is yummy and frozen are not healthy for your dog to have - at least not frequently. Dog popsicle recipes are described below.
Your dog will love these homemade popsicles (pupsicles!), and what's best is that they are simple to make and nutritious. While other dog cooling gear helps to cool your dog from the outside, a frozen snack can quickly cool them from the inside out.
Now your dog can keep cool with his own yummy treat, and you don't have to feel guilty about not sharing yours. How to make dog popsicles?
Have a cat? Check out our homemade popsicles for cats recipe instead.
Recipe for Zoey's Healthy Homemade Pupsicles (Dog Popsicles)
What you'll need:
Directions:
1. Dump the full can of wet food into a bowl. Or, try one of these other healthy alternatives: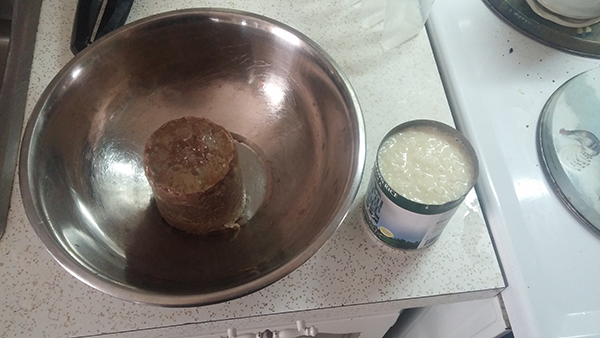 2. Fill the empty can with goat milk, and mix that with the cat food until well-blended.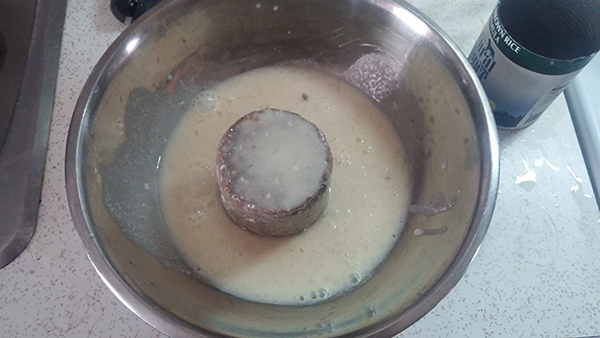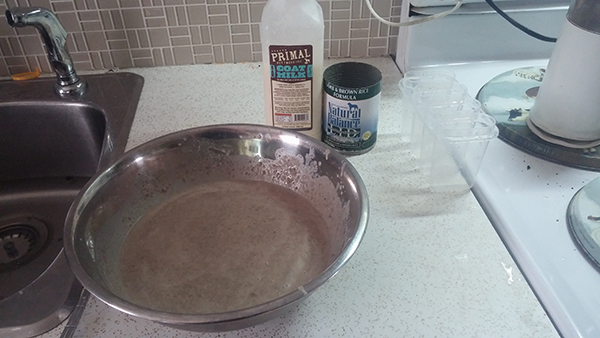 3. Spray the popsicle moulds with cooking spray for easy removal.
4. Spoon or pour the mixture into the ice cube tray.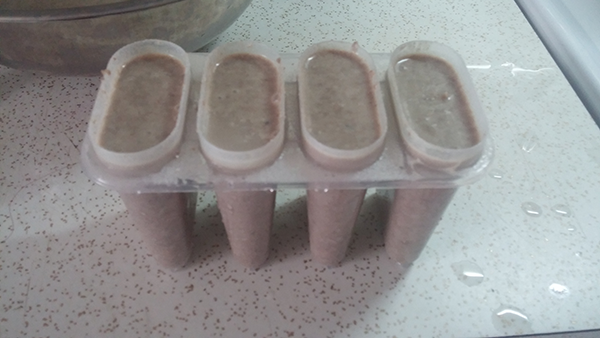 5. Add the small rawhide stick or a healthy rawhide alternative for the handle. Some other ideas you might want to try are: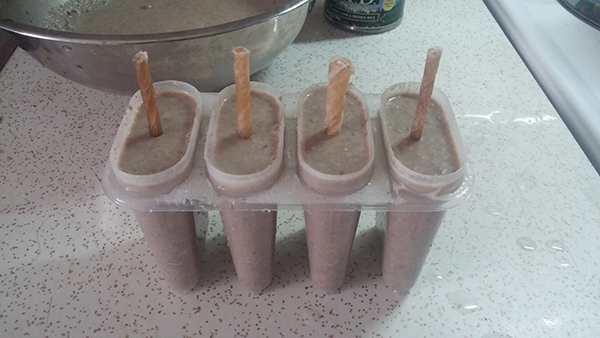 6. Put in the freezer until fully frozen, about 2-3 hours.
7. Remove from the popsicle mould and let your dog enjoy his treat!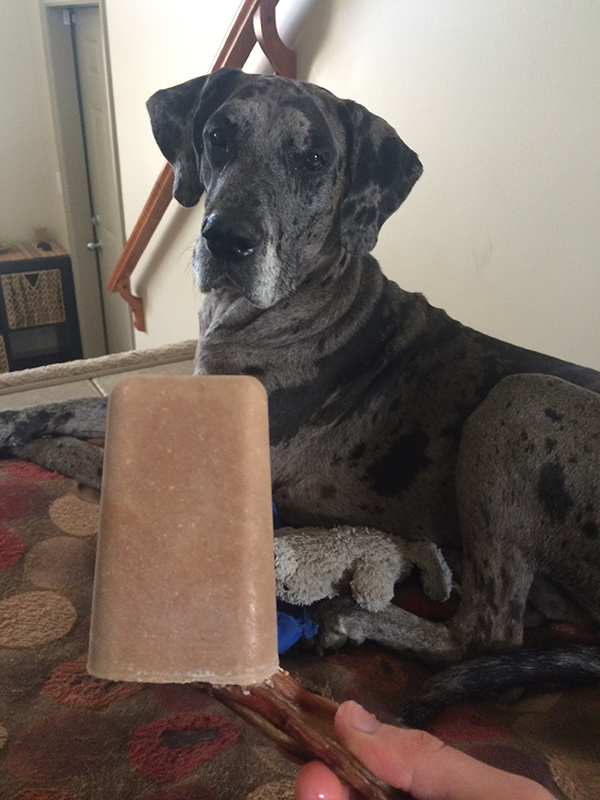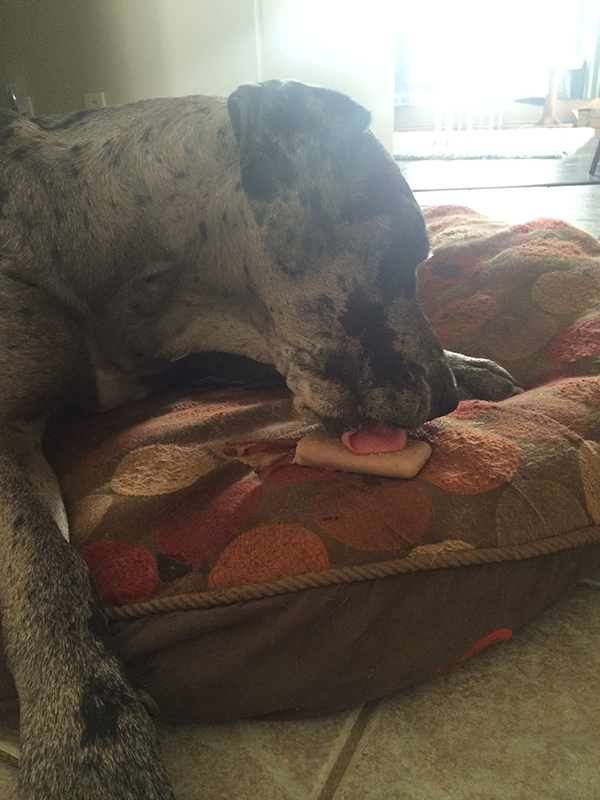 Charlie loves his pupsicle made with True Raw Choice Duck Feet!
Frequently Asked Questions
How do I make homemade popsicles for dogs?
To make homemade dog popsicles, you can blend dog-friendly ingredients like plain yogurt, banana, or chicken broth and freeze them in ice cube trays or silicone molds.

Can I use regular popsicle molds for dog popsicles?

Yes, you can use regular popsicle molds, but make sure they are clean and free of any toxic residues. Silicone molds or ice cube trays are often safer options.

What ingredients are safe for dog popsicles?

Safe ingredients for dog popsicles include plain yogurt, unsalted chicken or beef broth, mashed fruits like bananas or berries, and finely chopped or pureed vegetables like carrots or peas.

Are there any ingredients I should avoid when making dog popsicles?

Avoid using ingredients like chocolate, xylitol, grapes, raisins, and any sweeteners that are toxic to dogs.

Can I add dog treats or kibble to the popsicles?
Yes, you can add small dog treats or kibble to the popsicles for an extra element of fun and surprise.
How long do homemade dog popsicles last in the freezer?
Homemade dog popsicles can last for several weeks in the freezer.
Post a pic of your homemade dog popsicles and tag us @homesalivepets for a chance to be featured!