If your dog is a toy enthusiast, then you are probably pretty used to browsing the toy section of your local pet store. Whether you are looking for tough toys, puzzle toys, or even the most obnoxious squeaky toys, it's always nice to find something new. If you are looking for a little inspiration, then check out the most popular dog toys.
That's right, the most popular dog toys. Don't take our word for it. This is our list of best selling dog toys. A list by our customers, for our customers. These toys might be exactly what you need to spice up your dog's vast toy collection.
10 Most Popular Dog Toys
1. ChuckIt! Ultra Balls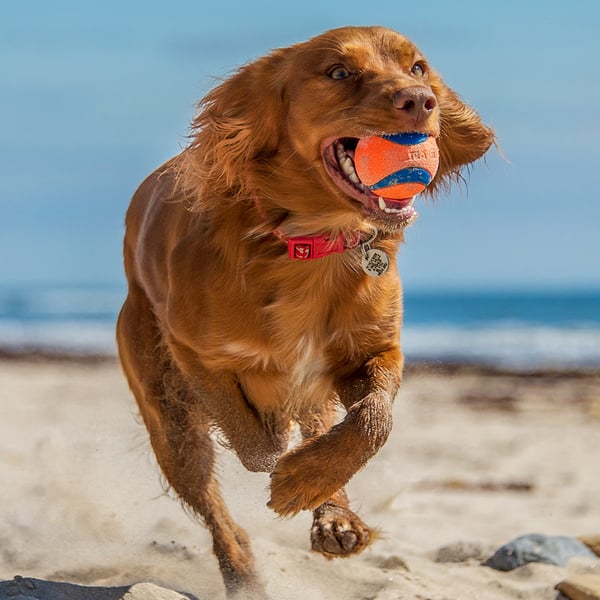 Who doesn't love a tennis ball? This quintessential dog toy is a staple in every dog home, but Chuckit Ultra Balls have taken the standard ball to the next level. They are brightly coloured, extra bouncy, buoyant, made out of durable natural rubber, and the perfect fit for Chuckit Ball Launchers, these balls are the only ball your pet needs.
2. Nina Ottoson Brick Puzzle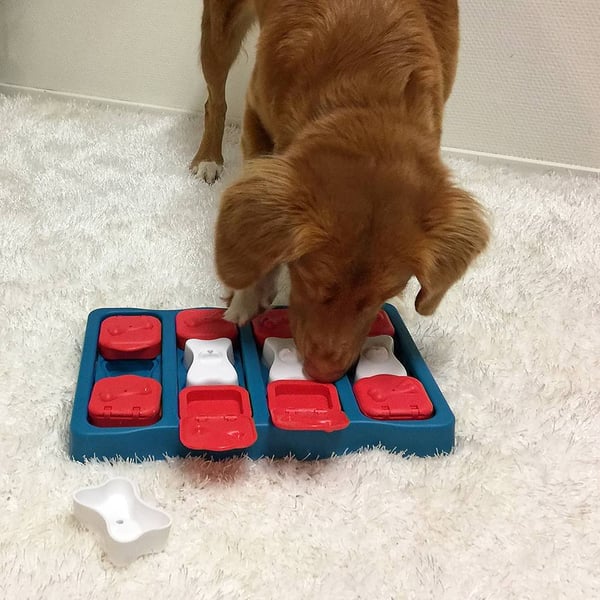 Give your dog a mental work out with the Nina Ottoson Dog Brick Puzzle. The perfect indoor game for a cold and rainy Sunday, the Dog Brick combines a multi-step puzzle with some tasty and rewarding treats. Stuff each slot with your dog's favourite snack and watch as they nudge, paw, and slide the pieces to uncover the hidden treasure.
3. Kong Classic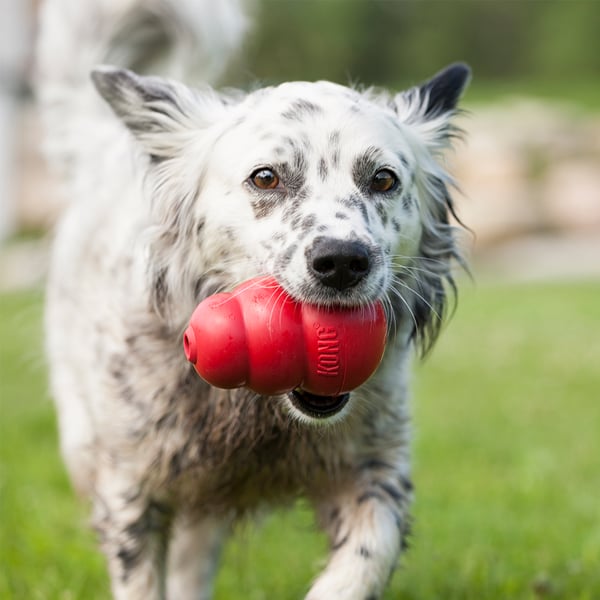 The Kong Classic has to be one of the most iconic and instantly recognizable dog toys! Made out of 100% natural rubber, the Kong Classic is great for stuffing with treats, rolling around, chewing, and bouncing erratically. Kong toys have been used throughout the world for helping dogs (and even zoo animals!) with boredom, anxiety, and behavioural issues.
4. Benebone Wishbone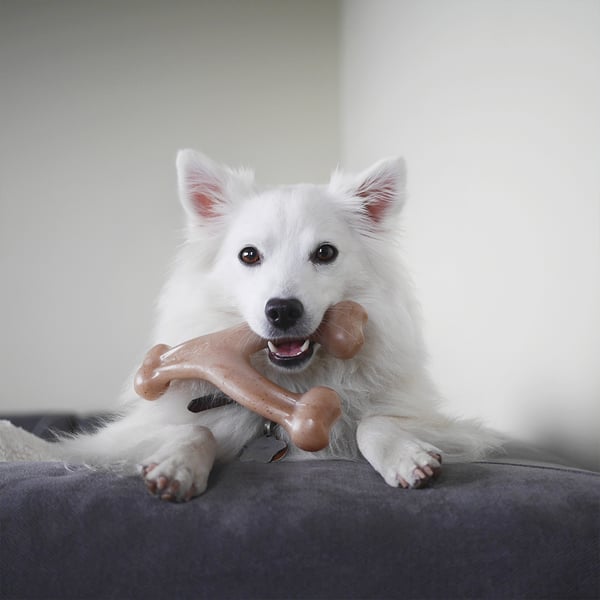 Toys are about more than just fun; they can be practical too. The Benebone Wishbone is a tough chew toy that can do wonders for your dogs dental health. The chew is naturally flavoured to keep your dog interested as they chew away the bacteria build-up on their teeth and gums. The unique wishbone shape allows them to use their paws to hold onto the chew and really go to town on it.
5. Zippy Paws Burrows Chipmunk Log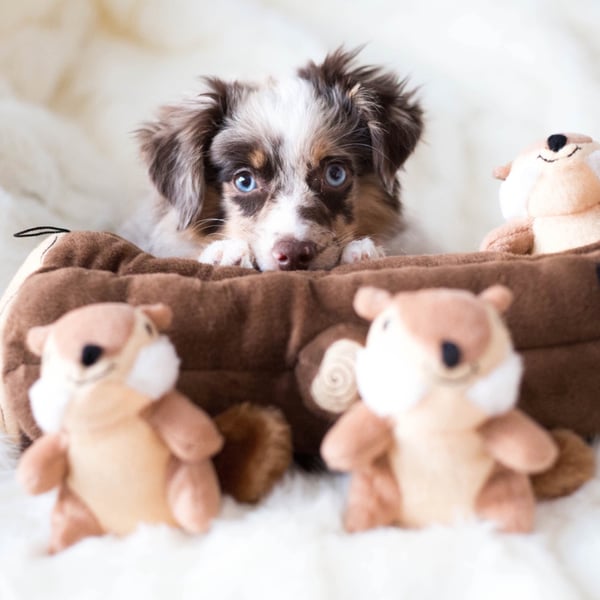 Zippy Paws toys are adorable, there's no denying that, but they can also be a fun and engaging game for any dog that loves toys. The Zippy Paws Burrow Log is hiding tiny squeaking chipmunks, encouraging your dog to use their natural foraging instincts to free the mini creature inside. Use it as one brain busting toy, or use the chipmunks for a safe, indoor game of fetch.
6. West Paw Toppl
The Toppl is an innovative puzzle chew toy that will make your dog work for their goodies. Stuff the Topple with treats, kibble, or pet-safe peanut butter and let them chew, lick, and dig the treats out. Screw the small Toppl into the larger size for an even more challenging puzzle.
All West Paw toys are non-toxic, latex, BPA, and phthalate-free rubber designed to stand up to tough chewers. West Paw even offers a "love it" guarantee. If they don't love it, or love it but destroy it, they will honour a 1-time free replacement.
7. Tuffy Duraforce Triangle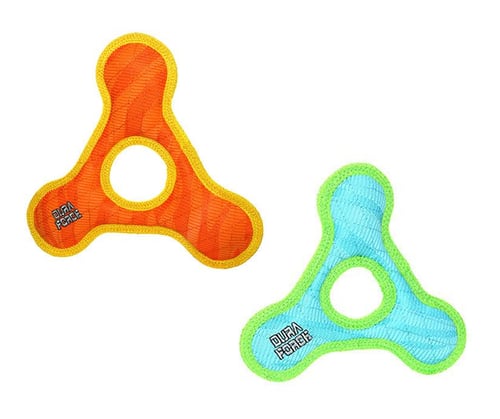 If your're looking for the toughest plush toy, then you need a Tuffy. Tuffy Duraforce toys are not a chew toy, but are designed for some pretty rough play. The Triangle Ring is double layered with durable polyester fibres and stitched together twice to make sure this plush can take a beating. It's lightweight enough for fetch, and rugged enough for tugging and shaking.
8. JW Pet Mega Egg
Is your dog a notorious toy killer? Then the Mega Egg is going to be a game-changer. This hard, non-toxic, plastic egg can't be pick-up. It's smooth surface makes it slide and roll erratically, keeping your dog on the chase. It's perfect for both indoor and outdoor play time, and will be a great high-intensity workout for any dog.
9. Smart Pet Love Tender-Tuff Octopus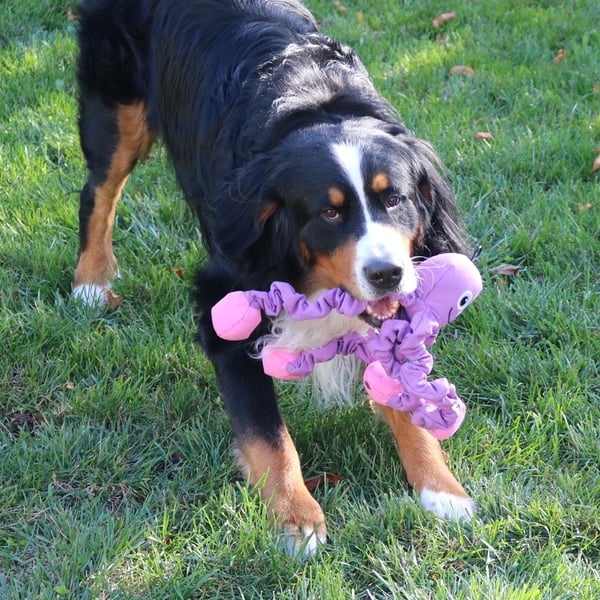 This goofy-looking plushy is perfect for a nice bonding game of tug-o-war. The Tender-Tuff Octopus is made using a patented TearBlok technology to make sure that you dog can tug to their hearts content. With a squeaker in the head, and one in each of the toys stretchy arms, this toy can be a fun and engaging bonding experience for your and your dog.
10. Outward Hound Invincibles Snake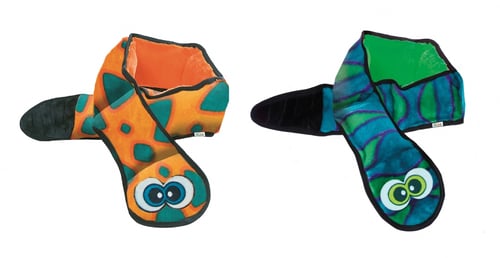 No one likes cleaning up stuffing, so try a the Invincibles Snake instead. In place of stuffing are large squeakers that continue to squeak even after they've been punctured. It may not sound appealing to you, but your dog will love it. This toys comes in three sizes to suit your pet: 3 squeakers, 6 squeakers, and the aptly named Ginormous Snake with 12 Squeakers!
Are any of our most popular toys a hit at your house? Share your dog's go-to toy in the comments below!
Want even more choices? This was just a sneak peak of our full toy collection. Click below to pick from dozens of fun brands and styles.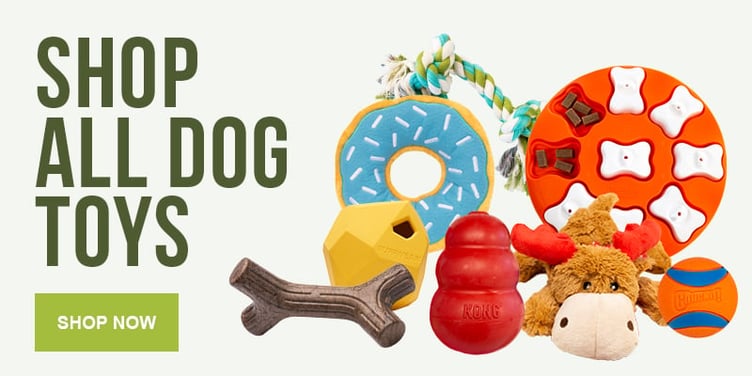 ---
Posted by Krystn Janisse

Krystn is a passionate pet nutrition enthusiast. She has worked in the pet industry for over a decade and loves to share her passion for animal welfare with others. She loves all animals but is currently channelling some crazy cat lady vibes with her five lovable, but rebellious cats.
---